Jim Cramer explains how to distinguish a red flag from a buying opportunity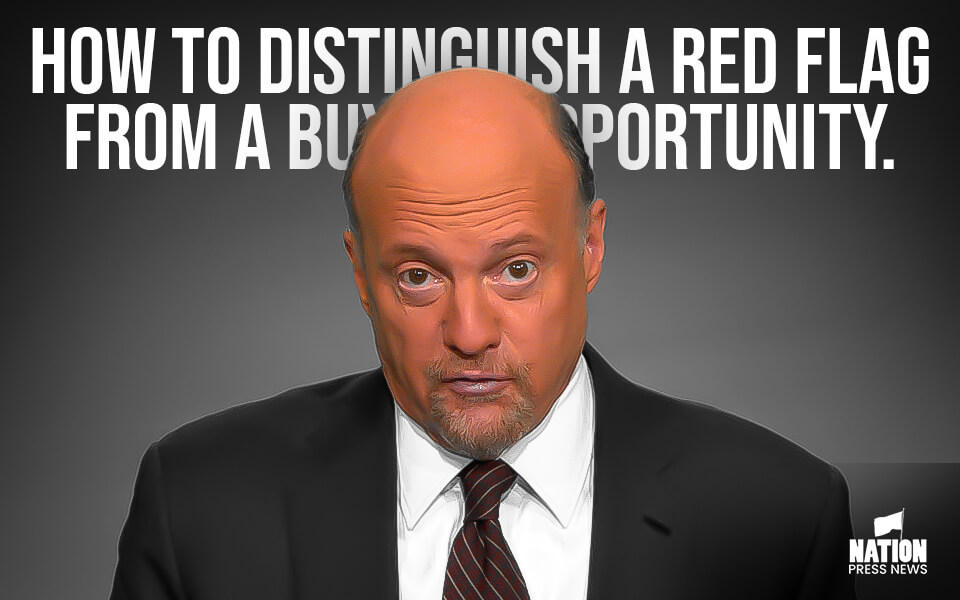 According to Jim Cramer, if a massive decline in a stock is a buying opportunity or a major red flag entirely depends on the industry right now.
That was the case with Skyworks Solutions and PayPal, whose shares fell following poor earnings reports.
As per Cramer, Paypal should've been the better buy theoretically out of the two. The digital payments firm actually published its top- and bottom-line beats but simply shared weaker-than-hoped directions for the current period.
It still dropped, however, because it "lives in the wrong neighborhood," Cramer elucidated. "At one point, PayPal was the darling of e-commerce. These days, it looks more like a bank and right now bank stocks are poison."
Meanwhile, Skyworks, a semiconductor company, was spared because of its technological connections.
Skyworks did not blame its largest customer, Apple, for the decline during its conference call. Instead, the corporation blamed Android and smaller Chinese phone manufacturers. According to Cramer, it was the key ingredient that helped Skyworks recover faster than PayPal because China appears poised for a strong rebound based on earnings reports from other firms operating there.
He emphasized that, in the end, it all boils down to the feasibility of a certain industry.
- Published By Team Nation Press News