Stock futures slip Thursday night as inflation data, Fed officials' comments worry investors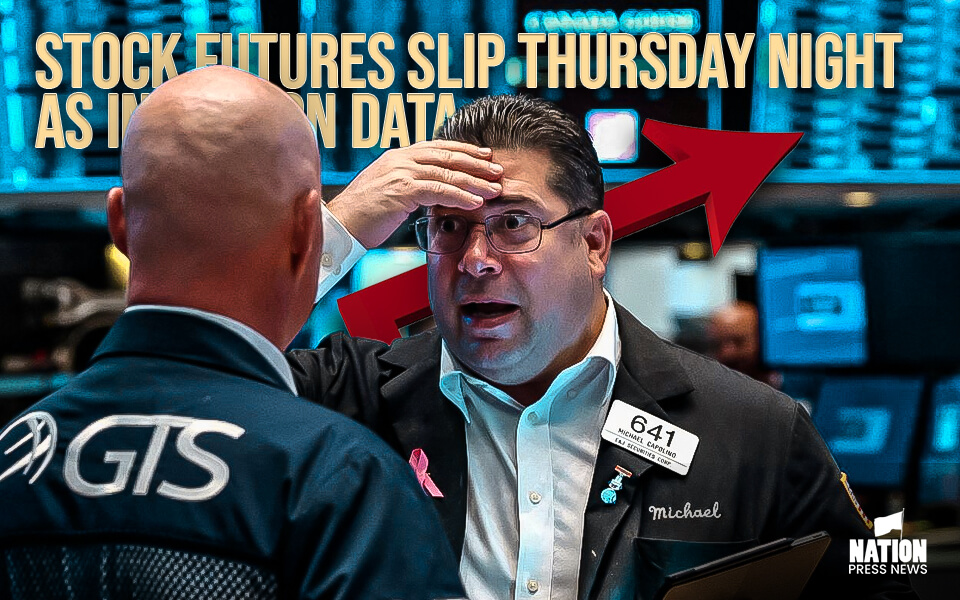 On Thursday night the U.S. futures slipped after the decline of major averages.
Dow Jones industrial average futures decreased 46 points which are 0.1%.
S&P 500 decreased by 0.2% and Nasdaq 100 decreased by 0.4%.
During regular trading, the Dow Jones decreased by 431.20 points which are 1.26%. S&P 500 decreased by 1.38%. Nasdaq 100 decreased by 1.78%.
After January's producer price index the losses have shown up, an inflation metric that tracks wholesale prices increased by 0.7%. Economists that Dow Jones surveyed expected a 0.4% increase. 
The equity sellouts increased late in the day after which came comments from St. Louis Federal Reserve president James Bullard.
He said he backed a 50 basis point interest rate hike at the central bank's previous meeting and that would not rule out a rate increase of that magnitude at the march meeting.
"I think the equity market is listening to data about the consumer that's concurrent- that there's retail spending that bounced back, that consumer confidence bounced back, and that services PMI bounced out of contraction. There are things to be happy about – the labor market is still tight," Liz Young said. 
Dow Jones decreased 0.51% for the week. The 30-stock index is on pace for the third week in a row and it has been negative all through.
Nasdaq has increased 1.18% for the week. S&P 500 has been flat.
Dow heads for a losing week, but Nasdaq remains in positive territory.
On a weekly basis, the stocks are mixed, following Thursday's action.
Dow Jones has seen a decrease of 0.51%. 
Nasdaq 100 has seen an increase of 1.18%. 
S&P 500 is flat for the week. 
Doordash the online food delivery platform shares increased 7% after it reported a revenue beat and upbeat guidance. 
Texas Roadhouse the chain of restaurants shares decreased by 5%. 
Shares of the biotech company Moderna decreased 6.7% after a mixed results report in clinical trials.
- Published By Team Nation Press News