S&P 500 futures are flat Wednesday night as traders digest earnings, latest data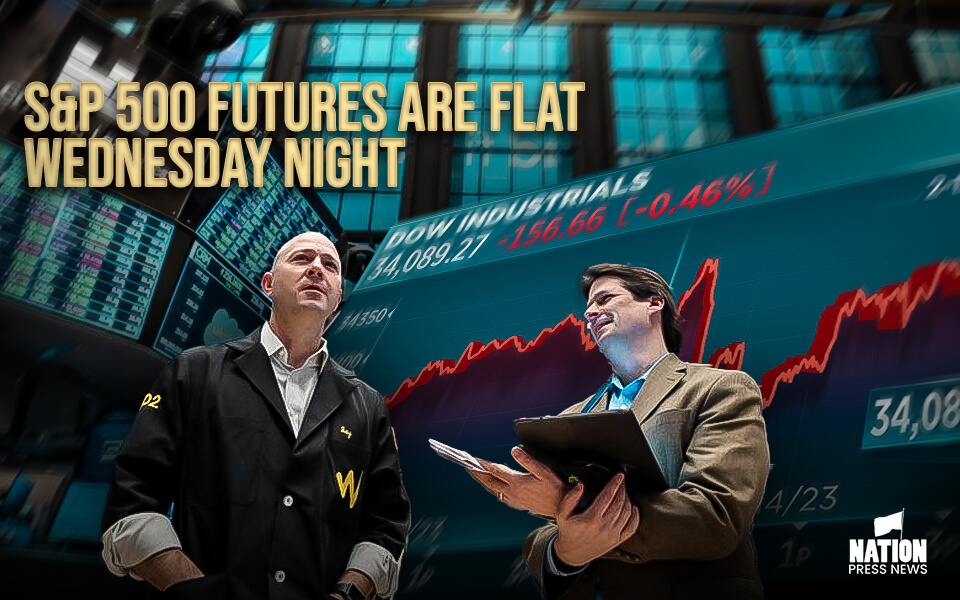 The S&P 500 futures were flat on Wednesday night after the retail sales data came out. 
S&P 500 futures increased by 0.09%. Futures linked to Dow Jones industrial increased by 4 points which are 0.01%. Nasdaq 100 increased by 0.22%. 
Roku shares increased by about 10%. Cisco systems shares increased by 3% after the digital communications firm results.
During the regular session on Wednesday, the stocks closed slightly higher. The Dow Jones average increased by 38.78 points which are 0.11%. The S&P 500 increased by 0.28%. The Nasdaq composite increased 0.92% which is its 3rd day of consecutive gains.
"It looks like this rally does have some legs, and you can't fight some of the tapes right now," Victoria Greene said.
"The Fed is saying that they're going to be Hawkish, but the technicals are saying this rally is in, and I don't think we're going to retest those October lows anymore because we've hit some really important technical support," Greene said.
Other information on inflation has come out in the morning. Dow Jones estimated an increase of 0.4% in comparison with the December decline of 0.5%. 
Roku shares increased about 11% in extended trading on Wednesday.
A loss of $1.70 per share was reported by the firm.
Russel 2000 increased 1.09% during Wednesday trading. The index is also on track for a 2.2% increase.
Personal finance site Nerd wallet increased by 26% during the trading session.
Investors have a keen eye for another inflation report. Excluding food and energy prices the economists expect PPI to increase by 0.3% in January, with respect to the December gain of 0.1%. 
There was a little change in the U.S. stock futures on Wednesday night.
Dow Jones average futures decreased 24 points, which is 0.07%.
S&P 500 futures decreased by 0.03% and Nasdaq 100 Futures increased by 0.06%.
- Published By Team Nation Press News