Stock futures are little changed Monday night after S&P 500 ends four-day losing streak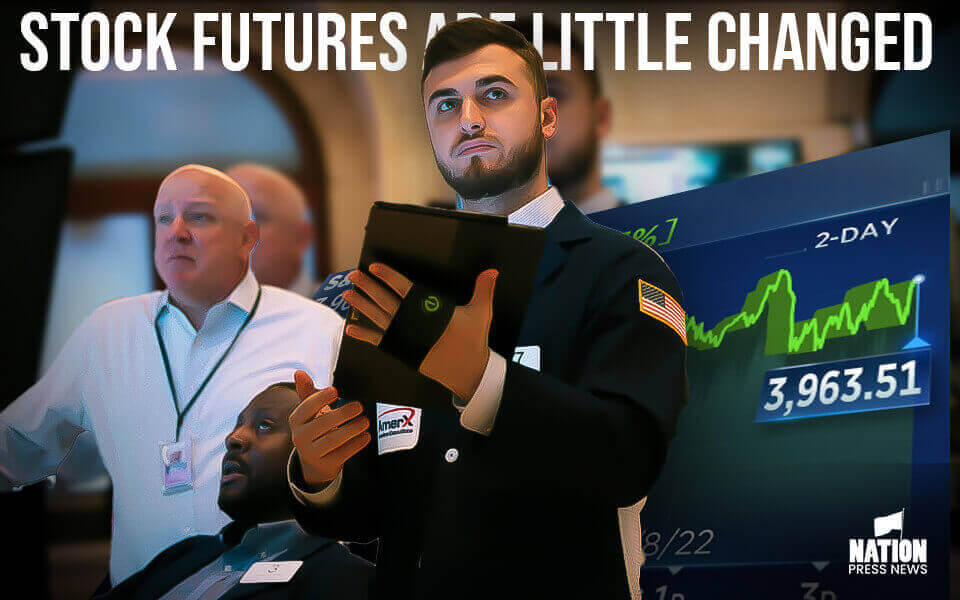 Monday night saw relatively stable stock futures after a day of trading. Futures linked to the Dow Jones Industrial Average edged up by 6 points, equivalent to 0.02%. Meanwhile, S&P 500 futures and Nasdaq 100 futures remained steady around the neutral zone.
Palantir Technologies experienced a rise of over 2% following a 13% surge in second-quarter revenue. Educational tech firm Chegg soared approximately 24% by surpassing analysts' projections with second-quarter revenue of $183 million, according to Refinitiv.
In the regular trading session on Monday, the Dow, comprising 30 stocks, surged more than 400 points, equating to almost 1.2%, marking its most robust performance since June 15. The Nasdaq Composite added 0.6%, and the S&P 500 closed with a 0.9% gain. This upturn terminated a four-day streak of losses for the Nasdaq and the broader market index.
Impressively, the ongoing corporate earnings season has consistently outperformed expectations. About 85% of S&P 500 companies have reported their quarterly results, with almost 80% of them surpassing Wall Street forecasts, as noted by FactSet.
Upcoming this week, companies yet to release their results include United Parcel Service, Under Armour, and Rivian on Tuesday, followed by Disney and Wynn Resorts on Wednesday.
Dylan Kremer, co-chief investment officer at Certuity, noted that the favorable news is that the earnings downturn seems to be concluding, with projected earnings growth anticipated to accelerate in the next quarters. However, Kremer cautioned that earnings projections might be overly optimistic compared to revenue growth estimates, particularly from Q1/24 onwards.
Economic attention is also directed towards Thursday's release of July's consumer price index report, which could challenge the prevailing belief of a gentle economic transition. Economists surveyed by Dow Jones anticipate a 0.2% monthly rise in July and a year-over-year increase of 3.3% in the inflation metric.
Amgen's nearly 4% gain on Monday played a pivotal role in elevating the Dow Jones Industrial Average. Notably, this gain pushed Amgen's shares above a crucial level as the stock closed above its 200-day moving average for the first time since April 6. This milestone carries significance for technical analysts, potentially indicating a positive trend for Amgen.
Amgen's gains followed a successful second-quarter earnings announcement last week, with the company reporting earnings of $5 per share (excluding items) and revenue of $6.99 billion, surpassing analysts' projections of $4.49 earnings and $6.66 billion in revenue.
As the trading day concluded, stock futures displayed marginal movement. Futures associated with the Dow Jones Industrial Average added 9 points, equivalent to 0.03%, while S&P 500 and Nasdaq 100 futures experienced modest gains of 0.06% and 0.07%, respectively.
- Published By Team Nation Press News