Stock futures are flat as investors await key Fed policy decision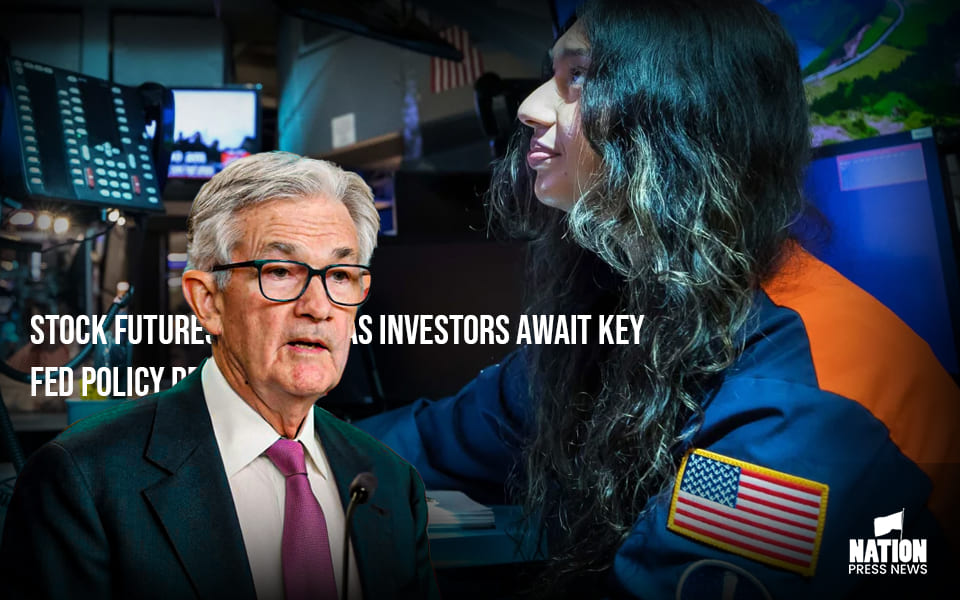 There was a little change in the stock futures on Tuesday evening.
Futures related to Dow Jones Industrial decreased by 9 points which are 0.03%.
S&P 500 futures increased 0.01% and Nasdaq 100 futures did not change.
In regular trading, the major averages increased.
The Dow Jones average increased by 316 points which are 1%.
S&P 500 increased by 1.3% and the Nasdaq composite increased by 1.58%. Investors showed signs of easing their fears over the ongoing financial crisis with the move, "heartened by the increasing likelihood that the end of the Fed policy tightened is near," Brian Levitt said.
"Fed tightening cycles typically end with a crisis, and those tend to end with policy responses. That may help to explain today's market moves," he added.
It's about 89% likely that the Fed will raise rates by a quarter-point on Tuesday evening, according to CME Group's FedWatch tool. A no-hike probability is about 11%.
"We think the Fed will take that next step, that 25 basis point increase, but probably wrap that in some pretty dovish language to indicate they're close to the end, if not at the end," said Neuberger Berman's.
Gold prices can increase as the global banks are still waiting for the Fed rate decision. It could increase as high as $2600 per ounce.
"A sooner Fed pivot on rate hikes will likely cause another gold price surge due to a potential further decline in the U.S dollar and bond yields" Tina Teng analyzed.
Nike says that sales in China decreased by 8%.
First Republic Bank Shares decreased by 14%.
Nike decreased by more than 2%.
GameStop increased by about 50%.
U.S. equity futures did not change on Tuesday night.
Dow Jones Industrial averages did not change, S&P 500 futures increased 0.04% and Nasdaq 100 increased 0.02%.
Two days in a row, the major indexes ended higher on Tuesday. 316 points, or nearly 1%, were added to the Dow. There was a 1.3% gain in the S&P and a 1.58% rise in the Nasdaq Composite.
- Published By Team Nation Press News