Stock futures are down slightly on Monday evening after rally takes a breather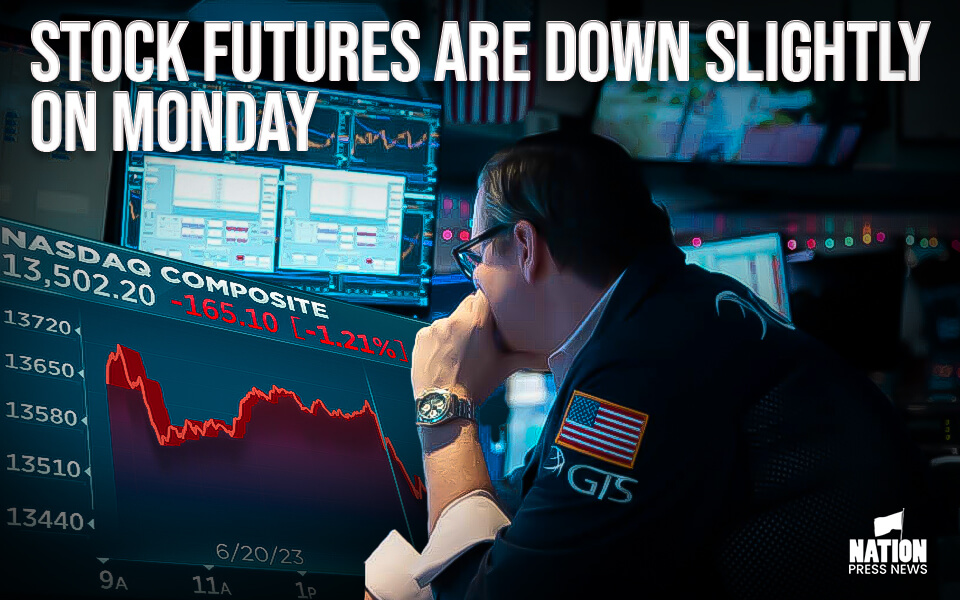 Stock futures were comparatively lower on Monday night.
Futures tied to Dow Jones industrial Average decreased by 22 points which is about 0.07%. S&P 500 decreased by 0.06% and Nasdaq 100 decreased by 0.1%.
Apple touched it's all time highs earlier in the session and ended with a decrease of 0.8%.
Intel decreased more than 4% after Apple unveiled a new chip.
"If you're a $3 trillion company, the tail kind of wags the dog to an extent," Keith Buchanan said.
"Apple, just given the sheer magnitude of its market cap, is going to have its way with more broader indices."
Goldman Sachs and Bank of America decreased by 0.6% on Monday. Morgan Stanley decreased by 0.7%. Jp morgan decreased by 1%. SPDR S&P bank decreased by 2.2%.
When the market opened the pan-European stoxx 600 was up by 0.1%.
The reserve bank of Australia increased its benchmark rates by 4.1%.
The Australian dollar went up by 0.73% which is 0.6667 against the U.S dollar.
Australian stocks decreased further.
In May, the inflation rate in the Philippines decelerated for the fourth consecutive month, reaching 6.1%. This figure was lower than the 6.8% recorded in April and slightly below the 6.2% anticipated by economists surveyed by Reuters.
Core inflation, which excludes specific food and energy items, also experienced a decline, dropping to 7.7% in May from 7.9% in April.
According to the country's statistics authority, this downward trend can be attributed to a decrease in transport prices, which fell by -0.5% compared to the previous year. In contrast, transport prices had increased by 2.6% in April.
Additionally, the inflation rate for food and non-alcoholic beverages showed a decrease to 7.4% in May, compared to 7.9% in the previous month.
The inflation rate for restaurants and accommodation services also slowed down, with a rate of 8.3% in May, down from 8.6% in April.
Stock futures were lesser after 6pm. Futures tied to Dow, S&P 500 and Nasdaq 100 decreased by 0.1%.
- Published By Team Nation Press News