Stock futures inch lower as investors kick off holiday-shortened week of trading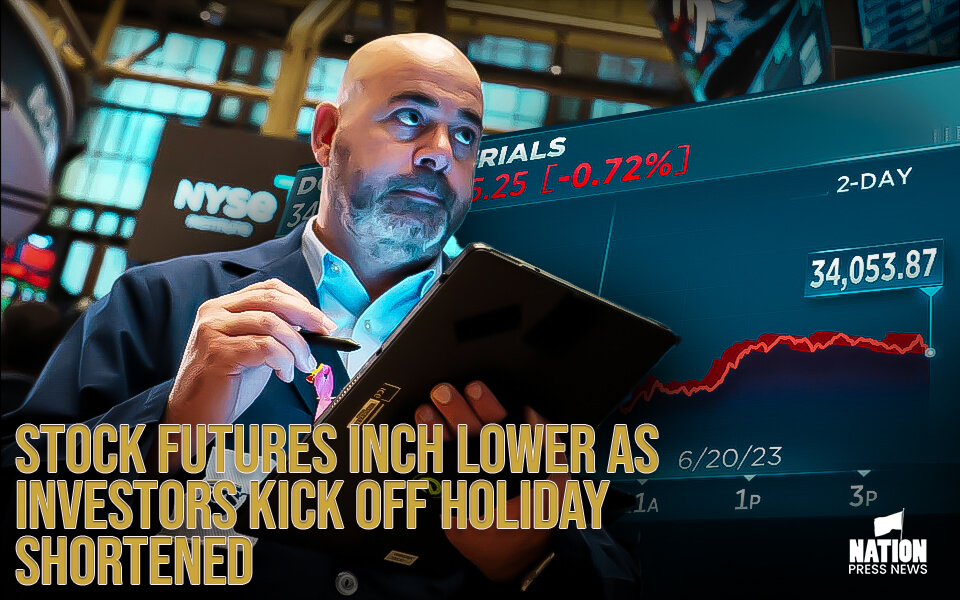 Stock futures decreased on Monday evening.
Futures tied to Dow Jones decreased by 93 points which is 0.3%.
S&P 500 futures decreased by 0.2%. Nasdaq 100 futures decreased by 0.18%.
Investors are coming off a strong week, though the strong averages slipped.
Investors had a strong week overall, despite a slight decline on Friday.
The S&P 500 and the Nasdaq Composite had their best weekly gains since March. The S&P 500 rose by 2.6%, while the Nasdaq increased by 3.25%. This marks the fifth consecutive positive week for the S&P 500 since November 2021, and the eighth consecutive positive week for the Nasdaq, a feat it previously achieved in 2019.
Investors reacted positively to the central bank's decision not to raise interest rates in June. The Federal Reserve Chairman, Jerome Powell, stated that they haven't made a decision on policy yet and are considering two more rate increases later this year. This decision broke the streak of ten consecutive rate hikes by the Fed.
Despite this, stocks have been performing well as investors are optimistic. However, there is a shortage of economic data in the upcoming trading week, so it remains to be seen how market sentiment will hold up. There will be some focus on housing starts data on Tuesday and speeches by Fed officials throughout the week.
UBS, an investment bank, suggests that investors need to consider three key factors to sustain the market rally. First, they should believe that the Federal Reserve won't raise interest rates beyond the expected two increases. Second, they need to remain confident that the U.S. economy will avoid a recession. Lastly, the performance of artificial intelligence stocks, which have been driving the market's climb, needs to prove itself as justified.
Despite a slight decline on Friday, the major stock indexes achieved significant milestones last week, with strong gains. However, stock futures on Monday showed a slight decrease as investors prepare for a shortened trading week.
- Published By Team Nation Press News