S&P 500 futures slip after the Federal Reserve hikes rates, bank contagion fears return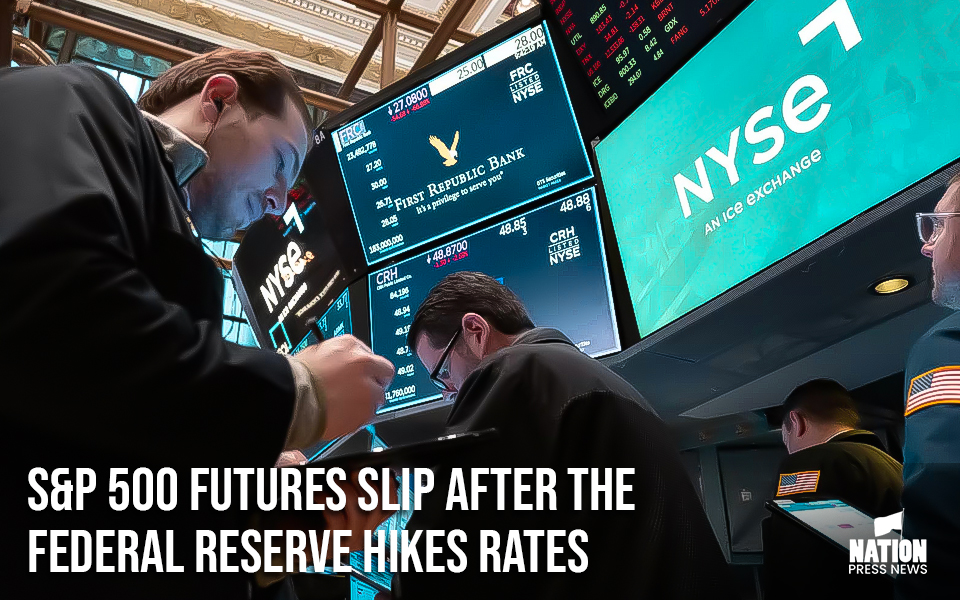 S&P 500 futures decreased after the Federal Reserve rates were hiked by another 25 basis points.
Futures connected to broad market index decreased 0.2%. Futures linked to Dow Jones industrial decreased by 88 points which makes it 0.2%. Nasdaq 100 futures increased by 0.06%, which is almost near the flatline.
Shares of Pacwest decreased by more than 50%. Regional bank shares sold hard with western alliance with a decrease of 23%. Zions Bancorporation decreased about 10%.
"Leaving rates this high is going to continue this stress," Gundlach said.
"I believe with a very high degree of probability there's going to be further regional bank failures,"
"We on the committee have a view that inflation is going to come down not so quickly," he said.
"It will take some time, and in that world, if that forecast is broadly right, it will not be appropriate to cut rates and we won't cut rates,"
In Wednesday's session Dow Decreased 270 points which is 0.8%. S&P 500 decreased 0.7%. Nasdaq composite decreased by 0.5%.
Australia's trade surplus is at AU$15.27 billion In march, higher than that which was recorded in February which is AU$ 14.15 billion.
It was expected to decline in March to AU$ 12.65 billion, but fortunately it increased.
Imports go up 2.5% month on month to AU$ 44.02 billion, this increase is mainly due to the non-industrial equipment of transport.
PacWest shares decreased by 57% on Wednesday's extended trading. SolarEdge Technology increased by about 9%. Etsy increased by 6.7%.
Futures linked to S&P 500 decreased by 0.5%. Nasdaq 100 futures decreased 0.25%, futures linked to Dow jones industrial decreased by 152 points which is 0.45%.
- Published By Team Nation Press News