Stock futures fall slightly as investors look ahead to Fed rate decision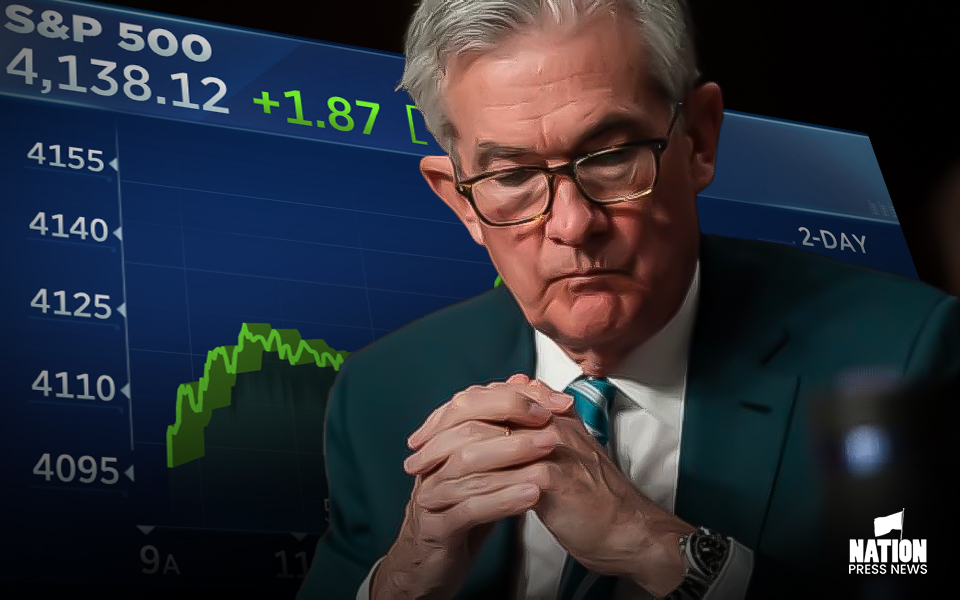 U.S stock futures decreased a little on Tuesday night.
Dow Jones industrial Averages decreased by 11 points which is 0.03%. S&P 500 decreased 0.08% and Nasdaq 100 decreased 0.16%.
On Tuesday, the major averages cut through their 2nd consecutive session where they lost. The Dow Jones decreased 367.17 points which is 1.08%. S&P 500 decreased 1.16%, while Nasdaq Composite decreased 1.08%.
"There's still pain throughout the sector," Anastasia Amoroso said.
"And the reason why I think the bank action should really matter to the Fed is because, remember, in the last FOMC meeting, Fed chair Powell really gave us new metrics to watch in terms of whether they're going to be raising rates or not. And that is the extent of the credit tightening that's happening in the economy."
ING's chief economist for greater China Iris Pang decreased her growth forecast with respect to Hong kong.
"It is possible that circumstances might be different here in Australia, but the experience abroad points to an upside risk, especially given the high degree of commonality across countries in inflation dynamics recently," Lowe Said.
Rhee Chang yong says it's very early right now to start talking about rate cuts.
According to Refinitiv, Ford Motor surpassed the expectations of analysts in terms of both revenue and profit.
However, the company maintained its previous full-year guidance, projecting adjusted earnings between $9 billion and $11 billion and approximately $6 billion in adjusted free cash flow.
Despite the positive performance, the automaker's stock fell around 2.3% in after-hours trading.
Starbucks' shares also declined by 2% in after-hours trading, despite the coffee chain exceeding analysts' estimates in terms of both revenue and earnings. Refinitiv reported adjusted earnings of 74 cents per share, which surpassed the estimated 65 cents per share.
The company reported revenue of $8.72 billion, which was higher than the predicted $8.4 billion. On the other hand, Clorox's stock rose by 1% after exceeding analysts' expectations in terms of both revenue and profit.
The consumer products company reported adjusted earnings of $1.51 per share for the fiscal third quarter, with revenue amounting to $1.91 billion. Refinitiv's survey of analysts predicted earnings of $1.22 per share and revenue of $1.82 billion.
Zions Bancorporation traded lower, trades decreased on Tuesday by 10.8%. Keycorp decreased by 9.4%. U.S Bancorp decreased by 7%.
U.S stocks decreased slightly on Tuesday. Dow Jones decreased by 27 points which is 0.08%. S&P 500 decreased 0.09% and Nasdaq 100 decreased 0.18%. 
- Published By Team Nation Press News