Stock futures rise Tuesday Night after microsoft, Alphabet post earnings beats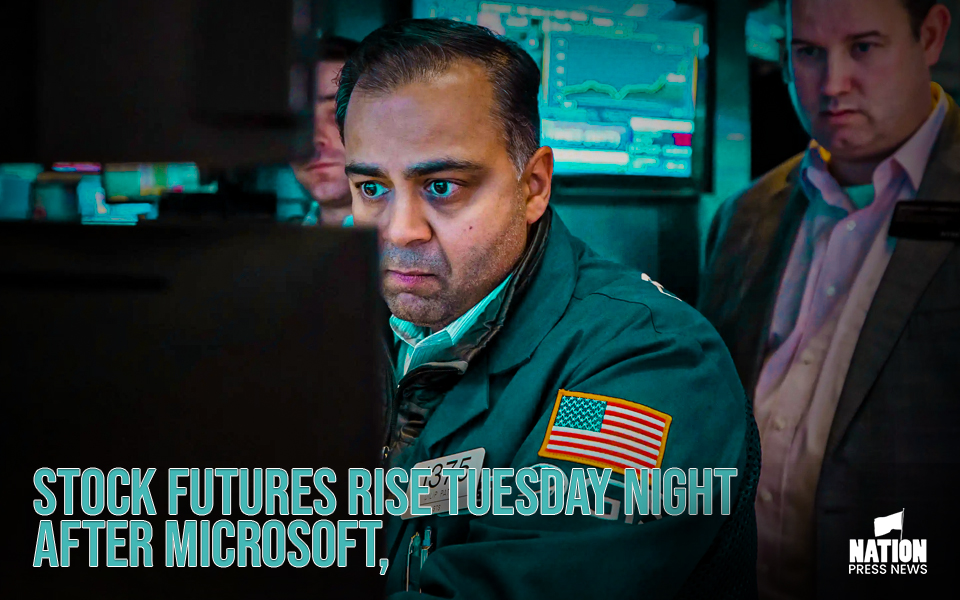 U.S stock futures increased on Tuesday evening as the earnings of Big tech companies began to go up.
Futures tied to Dow Jones industrial increased by 47 points which is 0.1%. S&P 500 futures increased by 0.4%. Nasdaq 100 futures increased 1.2%.
Microsoft beats the expectations of wall street. The company posted a huge increase in revenue. The shares increased by 8%.
Alphabet posted better than expected revenue. The shares increased more than 2%.
"We're still early in this session, but it seems like Wall Street generally underestimated corporate America again," Callie Cox said.
"Company-level information could be easing investors' fears on how corporate America is handling slowing growth and rising costs, especially given focus on the job market."
In regular trading Tuesday, the Dow decreased by 344 points which is 1%. S&P 500 decreased 1.6%. And Nasdaq decreased by 2%.
First republic bank said that their deposits dropped by 40% which is $104.5 billion in Q1.
Cox called this situation "an exception"
"I've felt encouraged by how well margins have held up" she added
"That's a function of both sales and cost management, but it shows us that investors may have not factored in how much businesses are benefiting from cooling labor and goods costs."
"There are a lot of eyes on how well tech holds up given its power in the market recently," she added.
"Big tech has been through a lot of scrutiny, and expectations are already quite low for the sector. We expect big tech companies to focus on profitability and cost cutting measures in their earnings commentary."
Google parent alphabet shares increase by 1%. Alphabet reported Q1 earnings to be $1.17 per share and revenue to be $69.79 billion.
Cryptocurrency increased on Tuesday evening. Bitcoin increased 3.2% which makes it $28,253. Ether increased by 2.1% which makes it $1869.46 ..
Microsoft shares increased by 9%.
On Tuesday Nasdaq closed at 11,799.16. Which is a decrease of 2%. PacWest Bancorp increased 15%. Shares of Chipotle Mexican Grill, the Burrito company, increased 7.7%.
The futures that are connected with the major averages opened higher. Dow Jones Industrial futures increased 74 points or 0.2%. S&P 500 futures increased 0.4%. Nasdaq 100 futures increased 1.08%.
- Published By Team Nation Press News