Nasdaq 100 futures rise Wednesday night following Meta's quarterly results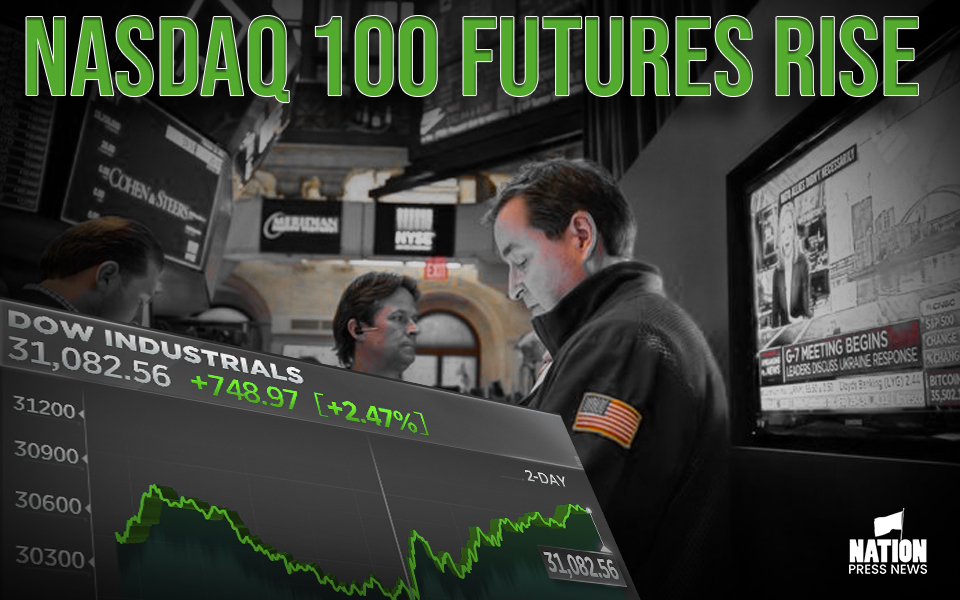 The U.S stock market showed an increase on Thursday.
Nasdaq 100 futures increased by 0.51%. S&P 500 futures increased by 0.22%. Dow Jones Industrial futures increased by 29 points, 0.09%.
During the regular session on Wednesday the Dow decreased 228.96 points which is 0.68%. The S&P decreased 0.38%. Nasdaq increased 0.47%.
In the Wednesday session Microsoft shares increased more than 7%. First republic shares decreased 30%.
"We've seen expectations get revised downwards about 15%," she said. "So, the fact that companies are beating those lowered expectations-although probably a good thing for sentiments at the moment, because markets don't like to hear about misses – we're beating pretty unimpressive numbers."
The S&P 500 and Nasdaq composite are lined up to finish April in red. The S&P 500 decreased by 1.3% since the start of the month. Nasdaq composite decreased 3%. Dow increased by 0.08%.
The FAcebook parent Meta platform increased by 9%. Roku increased by 2%. Ebay increased 5.1%.
U.S stock futures started higher Wednesday night. Nasdaq 100 futures increased 0.62%. S&P 500 futures increased 0.24%. Dow Jones futures increased 0.03%. 
- Published By Team Nation Press News