Stock futures are mixed as investors await key inflation data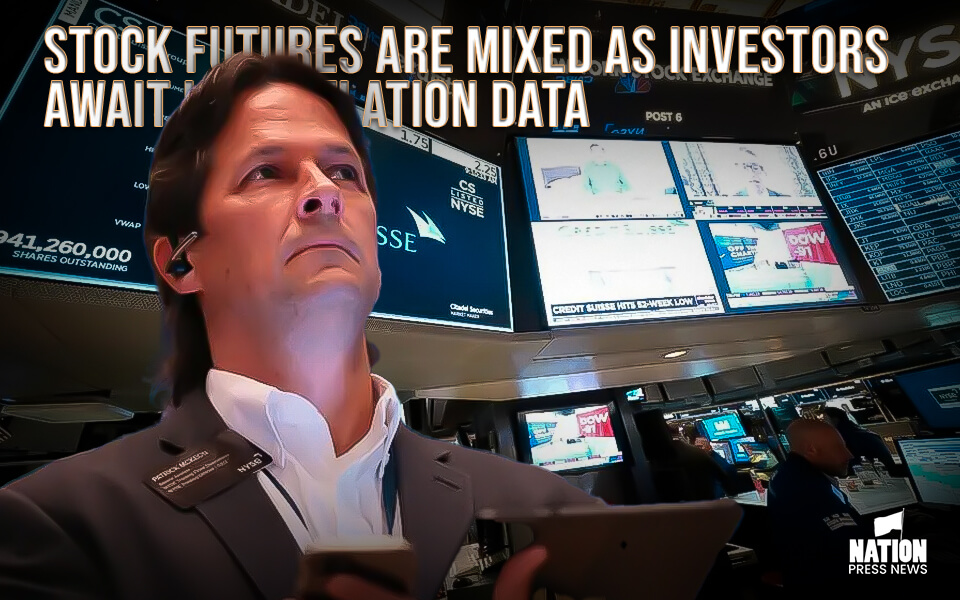 U.S. equity futures showed mixed results on Friday morning as investors awaited the release of the latest data on personal consumption expenditures, which is the Federal Reserve's preferred inflation gauge.
Futures tied to the Dow Jones Industrial Average slightly declined by 11 points, or 0.03%, while S&P 500 futures saw a modest increase of 0.07%. Nasdaq 100 futures rose by 0.2%.
The previous day, the Dow surged nearly 270 points, or 0.8%, driven by major bank names. The S&P 500 also experienced a gain of close to 0.5%, while the Nasdaq Composite remained relatively unchanged.
Investors are paying close attention to the end of June, as it marks not only the end of the month but also the conclusion of the second quarter and the first half of the year.
The S&P 500 has gained 5.18% in June, on track for its best monthly performance since January. The Nasdaq has also advanced 5.07%, with both indexes heading for a fourth consecutive positive month. The Dow has climbed 3.69%, aiming for its best month since November.
Looking at the second quarter, the S&P 500 has risen by 6.99%, set for a third straight quarter of gains. The Nasdaq has seen a gain of 11.2%, marking back-to-back positive quarters. The Dow has jumped 2.55%, also on track for a third winning quarter.
Investors are particularly interested in the May personal consumption expenditures data, scheduled for release later in the day.
This data, specifically the core personal consumption expenditures price index, is expected to show a 0.3% increase, the same rate as the previous month.
In terms of bond markets, U.S. Treasury yields climb ahead of the release of the personal consumption expenditure price index, as investors anticipate its impact on the Federal Reserve's future interest rate policies. The 10-year Treasury yield rose by over three basis points to 3.8858%, while the 2-year Treasury yield increased by over four basis points to 4.9268%.
In European equity markets, the Stoxx 600 index opened with a slight gain of 0.3%, with most sectors tentatively in positive territory.
Investors are closely monitoring economic data and the Federal Reserve's tightening policies as they navigate the end of the month, quarter, and first half of the year, assessing the performance of various equity indexes and their implications for future market movements
- Published By Team Nation Press News