Stock futures are little changed as traders hope for a debt ceiling deal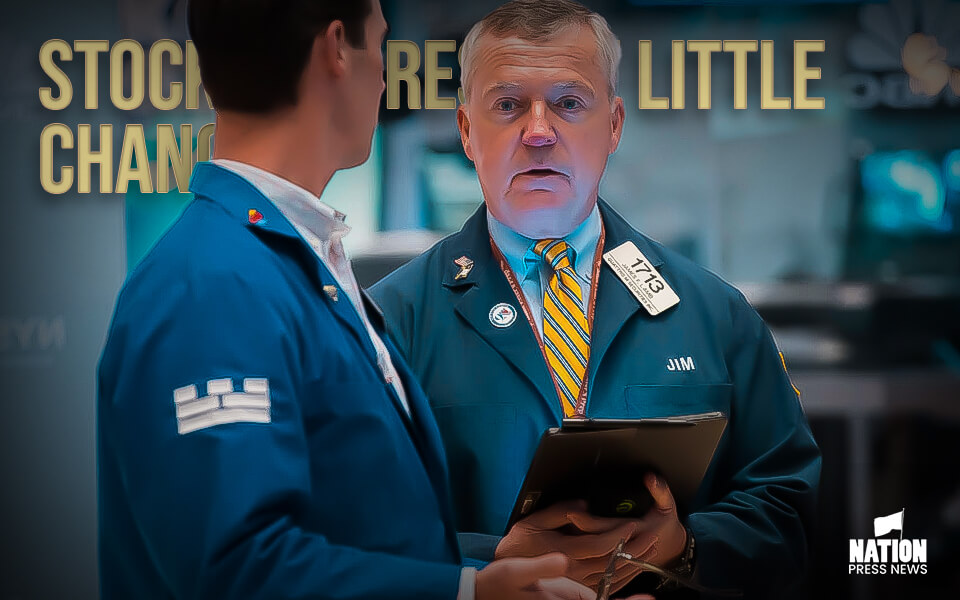 U.S stock futures were seen to be flat on Wednesday night.
Dow Jones Industrial Average futures decreased by 28 points which is 0.08%. The futures linked to S&P 500 decreased by 0.05% and those linked with Nasdaq 100 decreased by 0.02%.
At the end of the regular session on Wednesday the major averages finished higher.
The Dow increased more than 400 points. S&P increased by 1.19%. Nasdaq increased by 1.28%.
"We still think that Marco is going to start to weigh things. We think people are getting too excited about the debt ceiling in the short term. And we think that there's probably some more downside as we go forward in time," Harvey said.
"We think it's going to get a little bit more tenuous as we go forward in time," he continued.
He even said " We do think a deal will get done, but we think it's too optimistic at this point in time."
Nikkei 225 gained a leading trade above the 30,000 mark.
Shares of Chinese tech giant Tencent decreased over 3%. The company saw a 11% jump in quarterly revenue to 150 billion Chinese yuan ($21.4 Billion).
Net Profit increased by 10% which makes it 25.8 billion. Shares of Take-two interactive software increased by 8.1%. Cisco systems shares decreased by about 4%.
The U.S stock futures were flat on Thursday night. Dow Jones Decreased by 30 points which is 0.04%. S&P 500 futures decreased by 0.03% and Nasdaq 100 decreased by 0.02
- Published By Team Nation Press News