S&P 500 futures rise slightly on Friday morning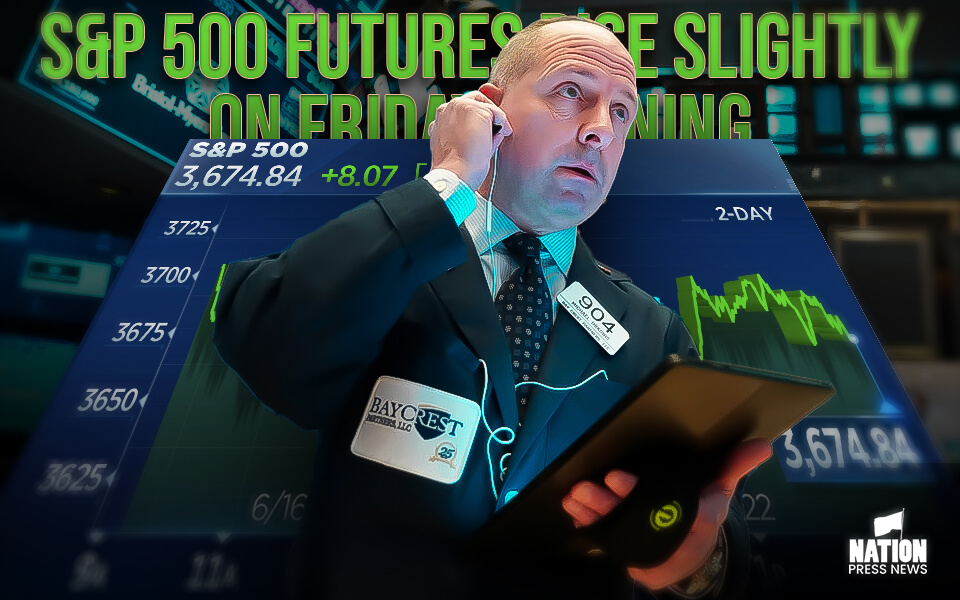 The S&P 500 increased a little on Friday.
Futures connected to the Dow Jones industrial increased by 20 points which is 0.06%. S&P 500 futures increased by 0.14% and Nasdaq 100 futures increased 0.19%.
Shares of Ross stores decreased in overnight trading. Applied materials decreased 1.4%.
Stocks are inclined towards a positive session, here S&P 500 increased 0.94% and Nasdaq composite increased 1.51%. Dow Jones industrial increased more than 115 points which is 0.34%.
On Thursday Nasdaq increased by 3.3%. S&P 500 increased 1.8%. Dow increased by 0.7%.
"There is some uncertainty about when the government will be unable to meet its obligations in terms of running out of money, so that does create some uncertainty," Yung-yu ma said.
"And so, it's still a risky environment, but one which we believe will ultimately see an outcome that is not too damaging to the markets on a long term basis at least."
Shares of Ali Baba decreased about 5% in Hong Kong. Japan's core inflation increased by 3.4%.
Based on the latest monthly projection from Grantham Mayo Van Otterloo & Co. as of April 30, 2023, the most attractive asset class over the next seven years is considered to be emerging market value stocks.
These stocks are projected to have a real annual return of 7.6%, which is slightly lower than the previous projection of 9.8% at the end of 2022.
The forecast for emerging market stocks is a return of 5.3% per year, down from 5.6% at the end of the previous year. International small-cap stocks are expected to have a real return of 3.7%, compared to the previous projection of 5.2%.
International large-cap stocks are forecasted to return 1.4% per year, down from the previous estimate of 3.2%.
U.S. stocks are not expected to perform as well. U.S. small-cap stocks are projected to decline by an average of 1.1% per year, which is higher than the 0.4% annual decline predicted earlier in the year.
U.S. large-cap stocks are forecasted to drop by an average of 1.8%, more than double the average loss of 0.7% previously projected.
Regarding fixed income, the highest returns are expected to come from emerging market debt, with a projected annual increase of 3.9%, down from the previous estimate of 4.1% per year. U.S. cash is anticipated to have a return of 0.9% per year, down from 1.2%.
Please note that these projections are based on the information provided as of April 30, 2023, and are subject to change as market conditions evolve.
By Thursday evening the stock futures were a little changed.
Futures connected to Dow Jones ended flat. S&P 500 futures were about 0.07% and that of Nasdaq 100 were 0.06%.
- Published By Team Nation Press News