Stock futures are little changed as traders await debt ceiling progress in Washington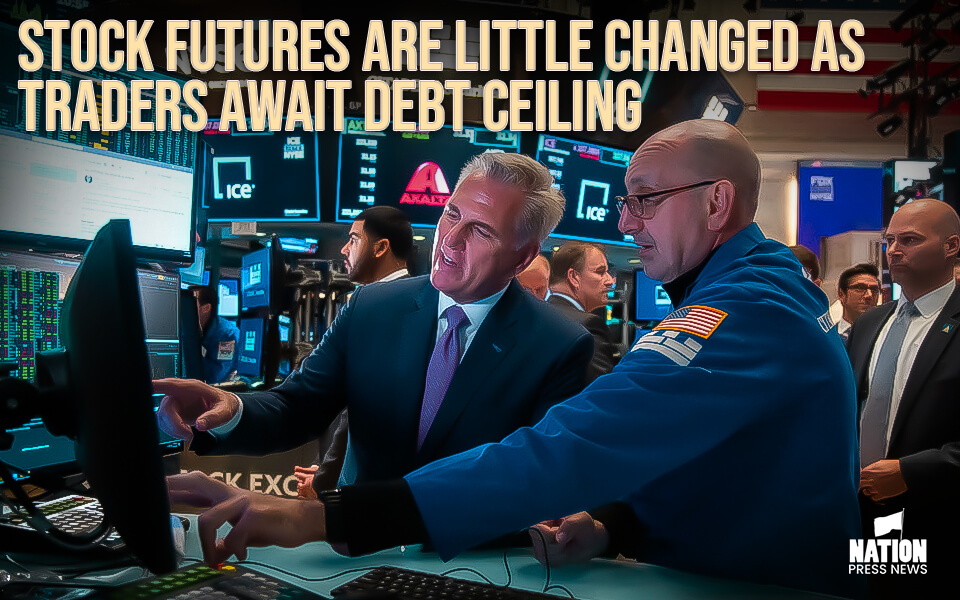 Stock futures were seen to be lower on Wednesday. Futures tied to Dow Jones decreased by 118 points which is 0.37%. S&P 500 futures decreased 0.34%. Nasdaq 100 futures increased by 0.33%.
On Tuesday Dow decreased by about 50 points while Nasdaq increased by 0.3%.
Heading into the last few days of May Nasdaq increased by 6.5% for the month. S&P 500 increased by 0.9% and Dow decreased by 3.1%.
"We're not seeing any signs of broad participation. We're not seeing signs of early cyclicals on top of A.I.," Andrew Smith said.
Recent market concerns have centered around the debt ceiling dispute. President Joe Biden and House Speaker Kevin McCarthy reached a preliminary agreement to limit federal baseline spending and raise the debt ceiling.
While awaiting ratification, the Fiscal Responsibility Act seemed likely to progress through committee and receive a House floor vote soon.
The debt ceiling bill, which was jointly negotiated by President Joe Biden and House Speaker Kevin McCarthy, seemed likely to gain approval from a crucial committee on Tuesday evening. Representative Thomas Massie, a Republican swing vote on the House Rules Committee, expressed his intention to support the rule that would advance the bill to the floor. Should the bill successfully proceed to the floor, a tentative schedule has been set for a vote on Wednesday night.
Stock futures were seen to be a little changed on Tuesday evening. All the three major futures namely Dow Jones, S&P 500 and Nasdaq 100 were lower.
Shares of chipmaker Ambarella decreased more than 12%. In recent weeks the stock of Ambarella has increased.
- Published By Team Nation Press News