Dow futures inch lower after House passes debt ceiling bill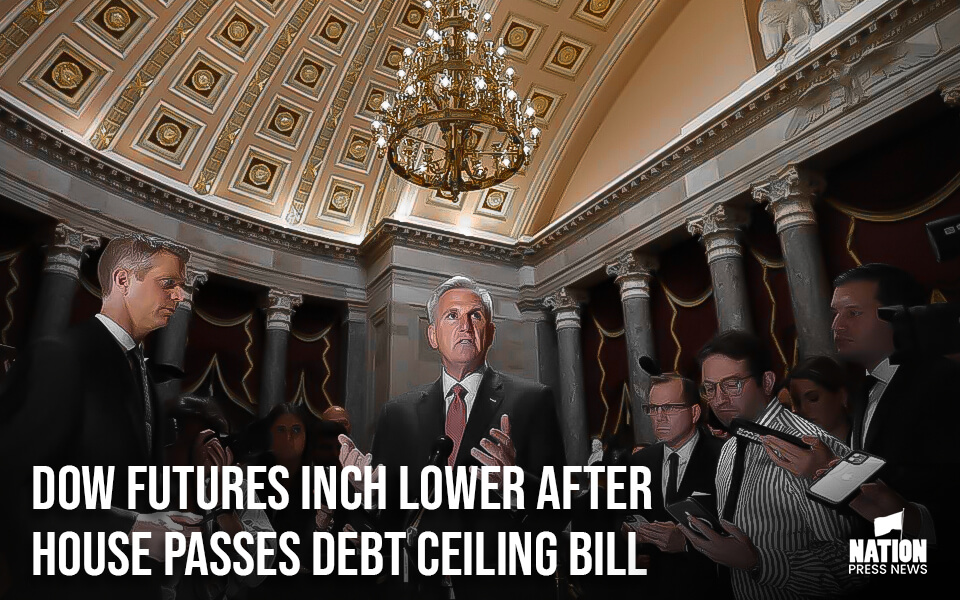 Stock futures were seen to be a little lower on Wednesday. Futures of the Dow Jones industry decreased by 31 points which is 0.09%. S&P 500 futures had no change.Nasdaq 100 futures decreased by 0.16%.
Nordstrom increased by 7% in extended trading after its Q1 sales. Salesforce shares decreased by about 6%.
The Nasdaq composite ended May with an increase of 5.8%. Chipmaker Nvidia increased 36% touching $1 trillion this week. Alphabet, Meta and amazon increased by 10% during the month.
S&P 500 increased by 0.3%. The Blue-chip Dow decreased by 3.5%. Nike, Walt Disney and Chevron also decreased.
"We have been impressed by the resilience of this market since the March low, absorbing a relentless onslaught of negative sentiment and headlines," Craig Johnson said.
The tech sector of the S&P 500 came to an end with an increase of 9.29%. Nvidia increased by 36% in may. Broadcom increased by 29%. Semiconductor gained 16% during the month.
Crowdstrike decreased by 12% after it reported slowing of revenue. Okta the software company shares decreased by 13%. Shares of C3.ai, the artificial intelligence tech company, decreased by 18%.
Investors Intelligence found that 47.9% of investment newsletter editors were bullish this week, up from 46.5% last week. Bearish editors decreased to 23.3% from 23.9%.
There was a drop in the percentage of respondents who predicted a stock market correction from 29.6% to 28.8%.
- Published By Team Nation Press News