Stock futures rise after GOP and White House reach tentative U.S. debt ceiling deal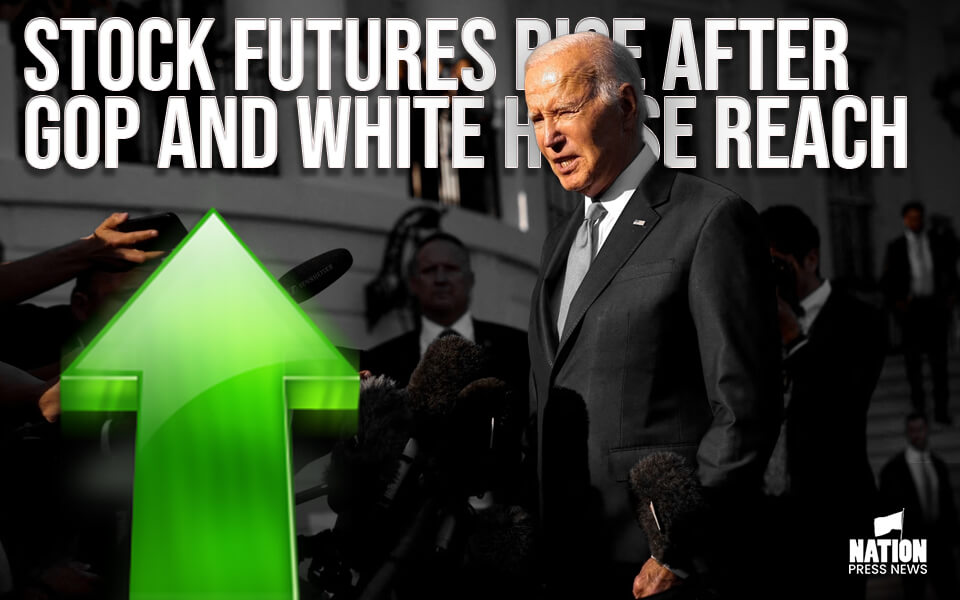 The stock markets have risen on Monday. Futures tied to Dow Jones industrial increase by 72 points which is 0.2%.
S&P 500 futures increased by 0.3%. Nasdaq 100 futures increased by 0.5%.
President Joe Biden and House Majority Leader Kevin McCarthy have reached an agreement to raise the debt ceiling, preventing a potential default on U.S. debt. The deal is set to be voted on by Congress soon.
Both Republicans and Democrats need to support the agreement for it to pass. This agreement comes just before the "X date" on June 5, which is when the U.S. could start defaulting on its debt.
The negotiations between the White House and Congress caused concerns among investors. Stocks close higher on Friday, with the Nasdaq Composite and S&P 500 showing gains.
European stocks were mixed, with Germany's DAX index rising and France's CAC 40 and the UK's FTSE 100 declining.
Toyota reported a nearly 5% increase in global sales in April, driven by strong demand in Japan and China. Sales in Europe, however, dropped due to parts shortages.
Building approvals in Australia fell to their lowest level since April 2012. The value of the total building rose, but the value of the new residential building declined.
The Nasdaq Composite and S&P 500 had weekly gains, while the Dow Jones Industrial Average slipped. Futures tied to the major averages were seen to be higher on Monday night.
- Published By Team Nation Press News