Stock futures are flat on Thursday evening as Wall Street heads for losing week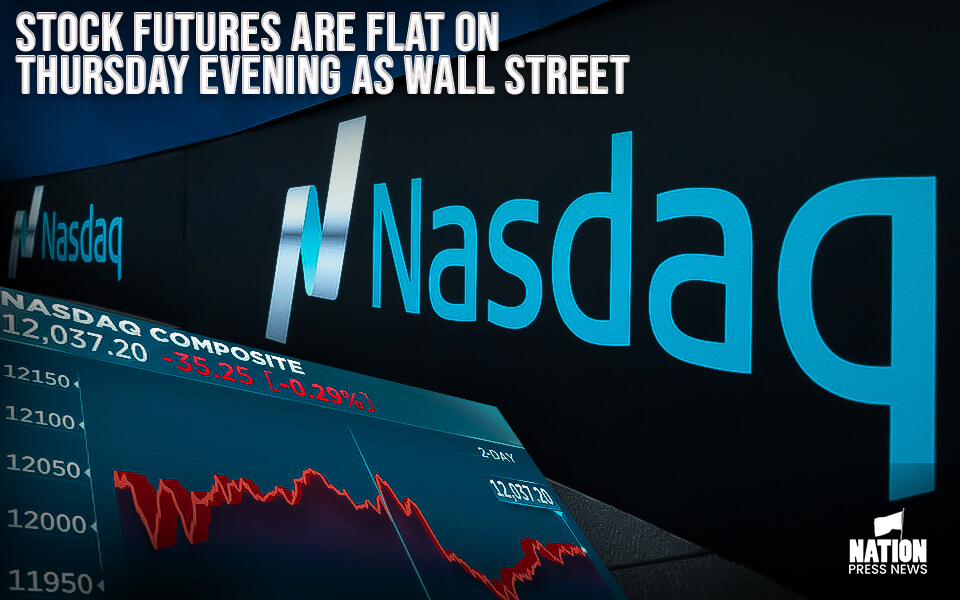 Stock futures began the day with a downward trend on Friday, indicating a potential losing week for Wall Street. Futures tied to the S&P 500 slid by 0.46%, while Nasdaq-100 futures experienced a loss of 0.52%.
Futures connected to the Dow Jones Industrial Average fell by 145 points, or 0.42%.
The previous day, investors had shown interest in technology stocks, leading to a market rally. This resulted in the tech-heavy Nasdaq Composite rising by 0.95% and Apple shares reaching a new all-time high.
The S&P 500 also experienced a modest gain of 0.37%, while the Dow Jones Industrial Average struggled due to a decline in Boeing shares, resulting in a loss of 4.81 points.
All three major averages are poised to break their multi-week win streaks. The Dow and S&P 500 have already lost 1% and 0.6% respectively since the beginning of the week.
The Nasdaq, on the other hand, is down by 0.4% and is likely to end an eight-week win streak, marking its worst weekly performance since April.
The recent pressure on the markets can be attributed to the Federal Reserve's announcement that they are not planning to increase interest rates at this time but might do so later in the year.
This news has given investors pause as they assess the implications of the central bank's future monetary policy decisions.
On the economic front, Friday's data is relatively light, with only the release of S&P Global PMI composite data for June.
CarMax earnings are also expected to be announced. Meanwhile, global markets are showing signs of decline, with the Stoxx 600 index down by 0.2%, Germany's DAX shedding 0.55%, and the UK's FTSE 100 and France's CAC 40 declining by around 0.3%.
In other news, Malaysia's inflation rate eased to 2.8% in May, marking the third consecutive month of decline.
The country's statistics department attributed the decline to a slower increase in transport prices, offsetting the rising prices in restaurants, hotels, food, and non-alcoholic beverages.
Japan's business activity expanded at a slower rate in June, with the composite purchasing managers index falling to 52.3 compared to May's 54.3.
While services remained in expansionary territory, manufacturing activity fell into contraction territory.
Amidst these market fluctuations, Apple shares surged to a new all-time high of $187.04 on Thursday, contributing to the recovery of the Nasdaq Composite and the S&P 500. However, despite the gains, both indexes are still on track to end the week in negative territory.
Apple shares closed 1.6% higher at $187.00.
As Thursday evening approached, stock futures opened relatively flat. Futures tied to the S&P 500 increased by 0.03%, Nasdaq-100 futures increased 0.1%, and futures connected to the Dow Jones Industrial Average also increased by 23 points.
- Published By Team Nation Press News