Merck and Pfizer rebuff China's push for deeper price cuts on Covid drugs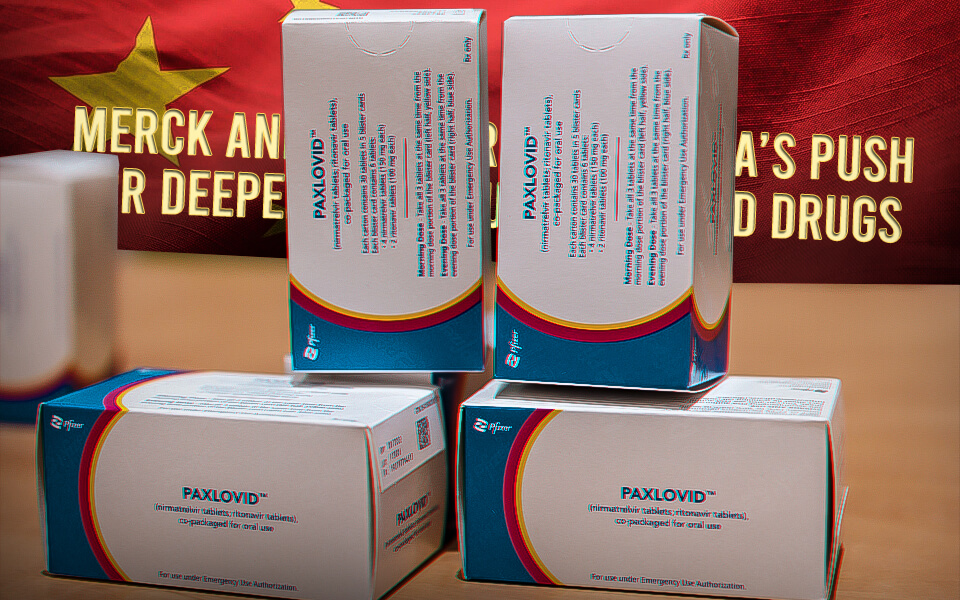 Top US makers of Covid drugs seem to be resisting China's efforts to get them to reduce their prices, highlighting the challenges it faces in providing antivirals to its vast population.
Merck & Co's molnupiravir, also named Lagevrio, will be priced at 1,500 yuan ($221) per bottle in China, local media outlet Jiemian informed on Tuesday, mentioning sources it didn't identify. While that is cheaper than many western countries, the cost signals the US drug company didn't agree to a proposition to reduce the value by the Chinese authorities, it said.
The apparent dismissal overlaps with an identical impasse over Pfizer's antiviral Paxlovid. Over the weekend, talks between the drugmaker and the Chinese agency in charge of the $423 billion state medical insurance program to reduce treatment costs fell through.
The pricing dilemma reflects China's predicament as it's plunged into the largest virus outbreak in the world after disassembling restrictions last month. Moreover, China's domestic Covid therapies face questions around potency and safeness as its vast population cries for treatments. At the same time, access to foreign, best-in-class ones is generally on Western pharmaceutical companies' terms.
The shortage of treatment supply has also strengthened public anger that the government did not sufficiently prepare for its sharp shift in virus management.
Huang Xinyu, an officer with the National Healthcare Security Administration, which deals with drug companies annually for state insurance coverage, said at a briefing in Beijing on Wednesday that it is deplorable that Paxlovid did not receive coverage because of pricing factors. Still, temporary measures will ensure it's compensated through the end of March. He also said various Covid antiviral candidates are seeking regulatory approval, which could expand treatment options.
The difficulty of obtaining Covid drugs in China has fueled public outrage. Due to a lack of antivirals, some Chinese people have already turned to the black market, often paying much higher prices for potentially low-quality medicines.
Pfizer's Bourla stated that the company's Chinese partner planned to begin domestic Paxlovid production soon. China Meheco Co., a state-owned company, imported the drug from abroad. In contrast, Chinese generic drugmaker Zhejiang Huahai Pharmaceutical Co has an agreement with Pfizer to manufacture Paxlovid ingredients in China.
- Published By Team Nation Press News