After shareholder backlash, Apple CEO Tim Cook accepts a 40% pay cut.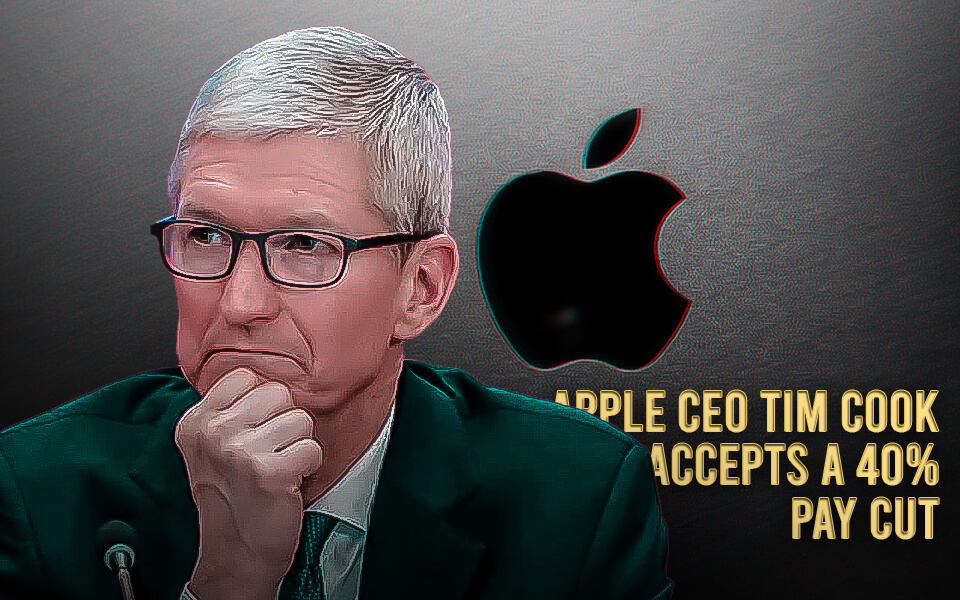 Apple Inc. is reducing Chief Executive Officer Tim Cook's pay by more than 40% to $49 million in 2023, mentioning investor guidance and Cook's request.
The portion of stock units granted to Cook and tied to Apple's performance will increase from 50% to 75% in 2023, as part of the changes, as well as in future years, the company stated in a regulatory filing Thursday.
Cook received a payment of $99.4 million, comprising $3 million in base salary, about $83 million in stocks, and a bonus in 2022. That was raised slightly from 2021, when his total pay package was $98.7 million.
The iPhone maker said in a report that Cook's current pay was established on "balanced shareholder feedback, Apple's exceptional performance, and a recommendation from Cook."
The firm also said it intends to "position Cook's annual target compensation between the 80th and 90th percentiles relative to our primary peer group for future years."
The iPhone company has attracted criticism from groups such as Institutional Shareholder Services about Cook's prior compensation package, but most stakeholders voted to support it last year.
ISS, a leading advisory firm, expressed concern that Cook's stock would continue to vest after retirement and that half of the rewards were not dependent on performance criteria such as the company's share price.
The $49 million in intended pay includes the same $3 million income and $6 million incentives as in 2022 and a $40 million equity award.
In 2022, his equity award was worth $75 million. Cook's total income for 2023 could oscillate based on the company's stock.
Cook, 62, has vowed to donate his wealth to charitable causes.
It's rare for CEOs to recommend their compensation be reduced. But, according to Bloomberg data, pay packages have gotten increasingly grand, and 2021 was a record year for executive remuneration.
But shareholders are increasingly resisting such packages. According to Mercer, in 2021, a record number of supposedly say-on-pay votes failed, which may have mirrored shareholders' dissatisfaction with how companies functioned during the pandemic.
Apple also revealed 2022 compensation for General Counsel Kate Adams, Chief Financial Officer Luca Maestri, retail chief Deirdre O'Brien, and Chief Operating Officer Jeff Williams. Those executives were all paid about $27 million — including salary, stock, and a bonus — in 2022, slight increases from the last year.
California-based tech giant, The Cupertino, announced that its yearly shareholder meeting would occur virtually on March 10.
Apple shares sank 27% last year, though that was less of a drop than the one suffered by the tech-heavy Nasdaq Composite Index. They've climbed 2.7% so far this year.
- Published By Team Nation Press News