Jim Cramer says Fed's decision on interest rates will ease the inflation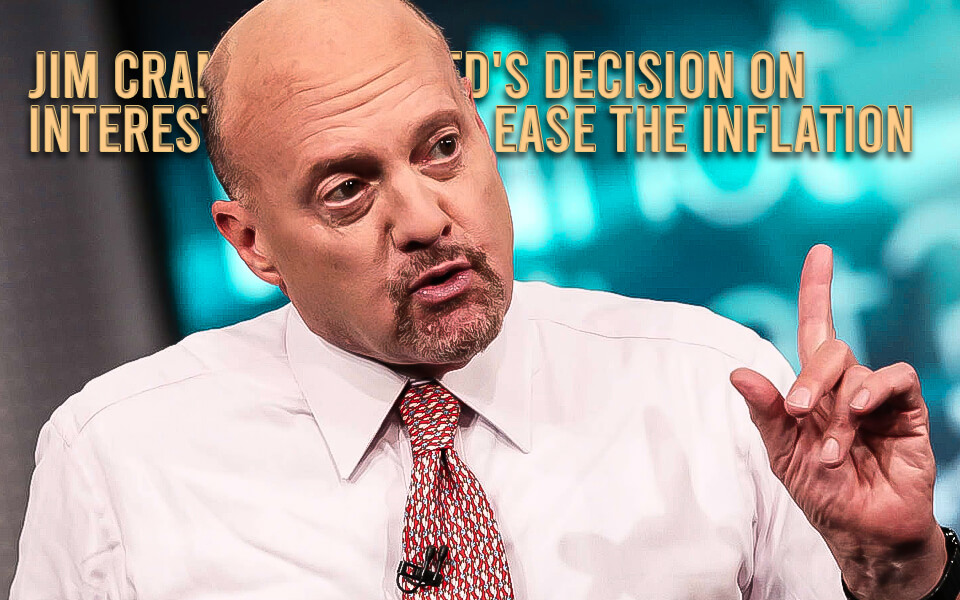 A fresh report says the perpetual tight labor market will remain unaffected by the Federal Reserve's decision on an interest rate hike in order to ease the price surge. This data has resulted in a stock price drop.
Addressing this price drop, American television personality Jim Cramer remarked that sometimes price drops are essential in stock markets as it serves as a remedy against inflation and economic downturn.
As stated by Cramer, "Nobody wants to root for layoffs or lower stock prices. But the alternative is persistently high inflation — endless price increases for everything — and Nobody wants that either,"
Jim Cramer supports the Federal Reserve's decision on an interest rate hike. Further, he explains that this decision would work as an antidote and would restrain companies from raising the prices of goods and services. However, he added, "If it doesn't show higher unemployment with no wage growth, the Fed will need to keep aggressively raising interest rates."
According to Jim Cramer, Lower home price is an opportunity for those who are inclined to buy a house but an obstacle for those who hold shares of home builder Lennar.
He further mentions Friday's Nonfarm Payroll report will reveal more about the Federal Reserve's reversal of this interest rate settlement.
- Published By Team Nation Press News