Argentina Central Bank Hikes Rate to 133% on Inflation Data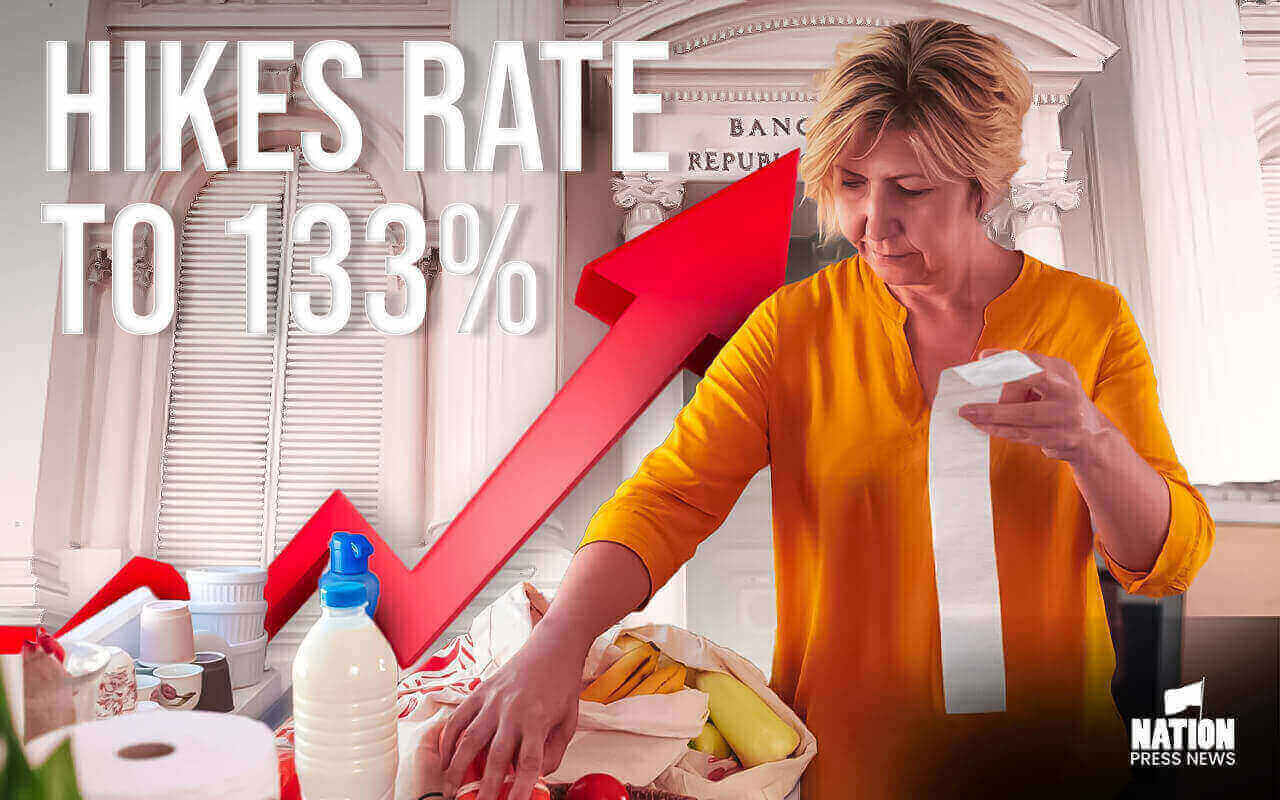 According to a statement, the monetary authority boosted its benchmark rate by 15 percentage points to 133%. The action comes after September inflation data showed prices jumped 138.3% yearly, the fastest rate since Argentina exited hyperinflation in the early 1990s. It also comes after policymakers raised interest rates by 21 basis points in August.
According to two individuals with direct knowledge, the central bank decided to alter the benchmark rate in response to a strong selloff in Argentina's black market exchange rate in recent days. On Tuesday, the "dollar blue" rate fell to a record low of 1,040 pesos per dollar. According to persons with direct knowledge of the talks who asked not to be identified, the central bank decided to keep the benchmark rate unchanged as recently as Monday.
According to a central bank spokesperson, the bank does not comment on rate decisions or policy discussions beforehand. Economists believe the rate hike will have little effect on inflation because it is accompanied by money printing to fund government spending and still falls short of inflation in real terms.
"This is like breaking both legs and then wanting to put a Band-Aid on it," said Gabriel Caamano, an economist at Consultora Ledesma in Buenos Aires.
Despite having one of the world's highest monetary policy rates, inflation in the country mostly lacking credit continues to rise as the Oct. 22 election unnerves markets and the general public.
Front-runner candidate Javier Milei pushed Argentines to quit saving in pesos earlier this week, promising dollarization – replacing the national currency with US dollars. Investors, banks, and politicians slammed him for aggravating the selloff.
The Argentine peso has dropped sharply in recent weeks, with the black market exchange rate falling by almost 20% so far this month. The governing coalition's presidential candidate, Economy Minister Sergio Massa, has fixed the official exchange rate at 350 until the election.
- Published By Team Nation Press News