Tesla's Texas factory expansion costs $770 million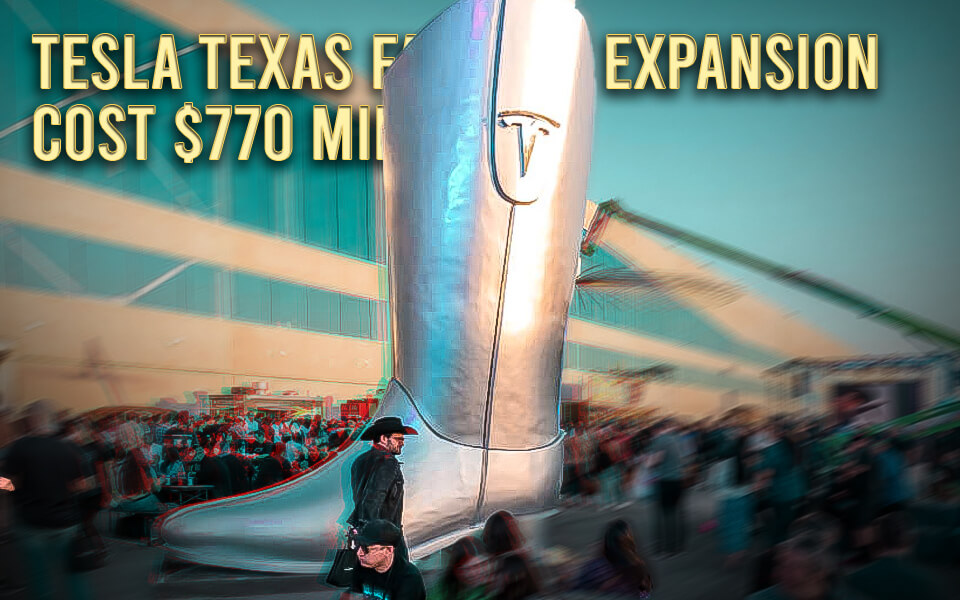 According to the department of licensing and registration of Texas state, Tesla has registered its factory in Austin. Tesla plans to invest $770 million in the manufacturing plant expansion, where the plant facilitates battery cell testing along with manufacturing. Cathode and drive unit manufacturing are also part of it.
Elon Musk, along with his team, officially opened its Texas EV and battery factory in April 2022 and hosted a "cyber rodeo" party for all the shareholders. Currently, Tesla Model Y crossover utility vehicles are manufactured in the Austin manufacturing unit.
The Tesla cyber truck has been a dream for Tesla, but they failed to present it at a launch event. Now, it plans to start the production of the Tesla cyber truck in the Texas plant.
The Austin manufacturing plant and a plant in Germany are considered the biggest manufacturing plants of Tesla. Elon musk takes pride in owning the two biggest production facilities for his cars. Tesla's investors show excitement over the new investment.
- Published By Team Nation Press News