Stock market today: Asian shares slip after S&P 500 slips ahead of Fed interest rate decision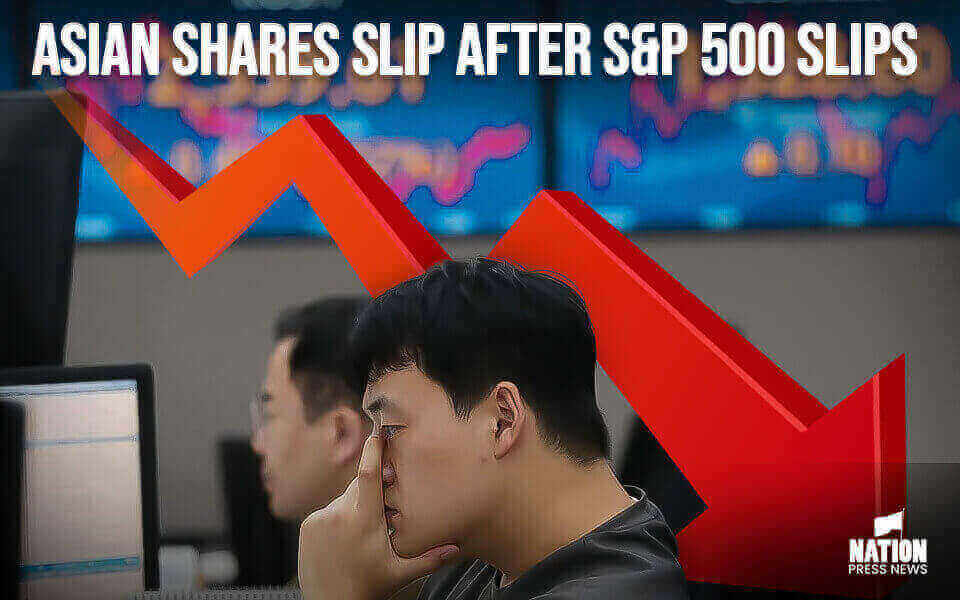 Over the weekend, Israeli ground forces made incursions into Gaza, and Prime Minister Netanyahu warned of a "long and difficult" conflict.
A jumbled collection of economic reports Friday's events did not alter Wall Street's anticipation that the Federal Reserve would maintain its benchmark rate above 5.25% at its meeting on Wednesday.
According to a report, the Federal Reserve's favored measure of inflation remained high last month, but within experts' predictions. Consumer spending in the United States was higher than projected, despite income growth falling short of expectations.
Consumer estimates for inflation in the coming year in the United States have risen to 4.2% from 3.2% last month. This is especially troubling for the Fed, which is concerned that such expectations would create a vicious cycle that would exacerbate high inflation.
On Monday, in Asian markets, Tokyo's Nikkei 225 index fell 1.3% to 30,591.03. Given recent indicators of prolonged inflation, there is speculation that the Bank of Japan will change its monetary policy at its meeting on Tuesday.
Over the weekend, more than 30 Chinese corporations announced plans to perform share buybacks and purchases after China's announcement of a raft of steps aimed at stabilizing sliding stock prices. The Hong Kong Hang Seng lost 0.3% to 17,349.36, while the Shanghai Composite increased 0.2% to 3,022.90.
The Australian Bureau of Statistics reported on Monday that nominal retail sales in Australia increased 0.9% in September compared to August. This is the fastest rate in eight months, indicating some consumer spending resiliency. The S&P/ASX 200 index in Australia fell 0.6% to 6,787.90.
The Kospi in South Korea rose 0.4% to 2,311.55. Taiwan's Taiex gained 0.1%, while Bangkok's SET gained 0.1%.
Wall Street stocks fell on Friday. The S&P 500 lost 0.5%, down 10% from its peak in July.
This caused the benchmark index to undergo a "correction." Stocks have declined in the last three months as investors face the reality of increasing interest rates, with Federal Reserve officials indicating that rates will remain "higher for longer."
The Dow Jones Industrial Average sank 1.1%, while the Russell 2000 index of smaller firm stocks fell 1.2%, reaching its lowest level in nearly four years.
The 10-year Treasury yield has been hovering at levels not seen since 2007. It was 4.87% as of early Monday. Its climb from less than 3.50% in the spring to more than 5% early this week has sent prices for older bonds already on the market plunging.
The 10-year yield has been catching up to the Fed's main overnight interest rate as the economy continues to grow strong and concerns grow about how much debt the US government would incur to fund its spending.
In electronic trading on the New York Mercantile Exchange, a barrel of benchmark US oil lost $1.32 to $84.22 per barrel. On Friday, it dropped 99 cents to $84.54. Brent crude, the worldwide benchmark, fell $1.12 per barrel.
- Published By Team Nation Press News