Fox to pay Dominion Voting Systems $787.5 million to settle election defamation lawsuit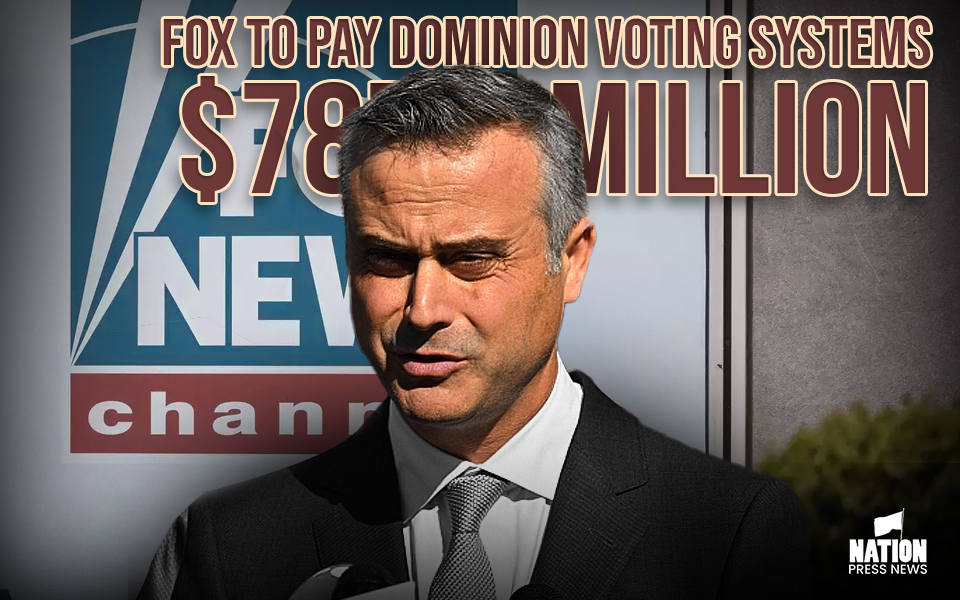 Fox corp and its cable network are paying $787.5 million for Dominion voting system to settle a lawsuit over false claims that Dominion's machines affected the outcome of 2020 presidential election, this was decided on Tuesday.
Dominion CEO John Poulos was speaking to the reporters and the response was "Historic."
"Fox has admitted to telling lies about Dominion that caused enormous damage to my company, our employees and the customers that we serve," Poulus said.
"Nothing can ever make up for that. Throughout this process we have sought accountability and believed the evidence brought to light through this case underscored the consequences of spreading lies. Truthful reporting in the media is essential to our democracy," he continued.
On Tuesday, Fox News reached a settlement with Dominion Voting Systems over the voting company's defamation lawsuit against the conservative news network.
The lawsuit accused Fox News and its sister network, Fox Business, of "intentionally and falsely" blaming Dominion for Donald Trump's 2020 presidential election loss to Joe Biden by airing unsubstantiated claims about the company. As part of the settlement, Fox News acknowledged that certain claims about Dominion were false and paid a "historic" settlement.
However, Fox's on-air talent will not have to acknowledge or say anything regarding the settlement on air.
The settlement also avoids the risk of Fox hosts, including Tucker Carlson and Sean Hannity, facing hostile questioning in public over the claims made about Dominion.
Dominion also has pending defamation lawsuits related to false claims about the 2020 election against other media outlets and individuals, including Newsmax Media, One America News Network, Rudy Giuliani, and My Pillow CEO Mike Lindell.
- Published By Team Nation Press News