Dow closes nearly 200 points higher, S&P 500 notches third straight advance as bank shares jump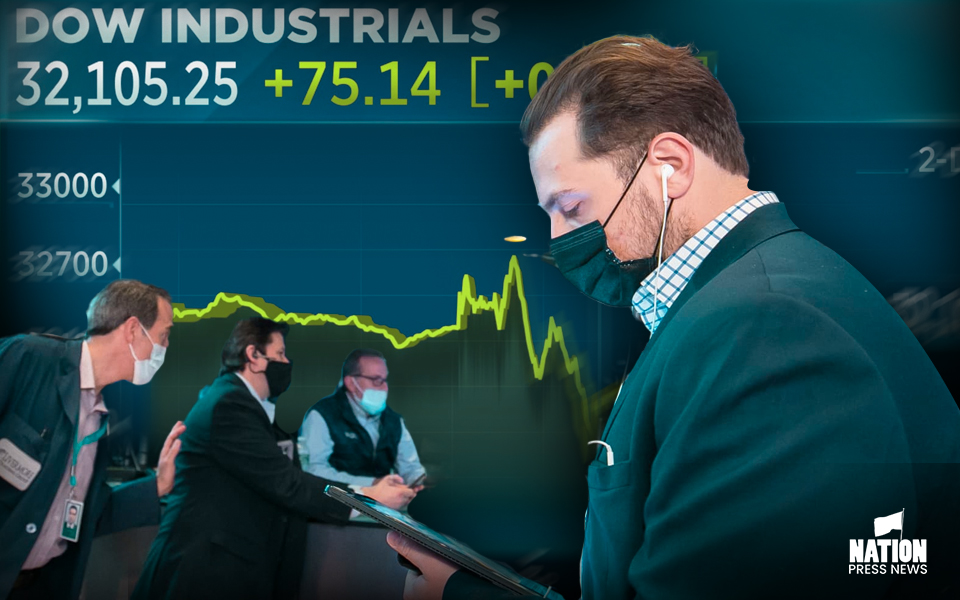 The Dow Jones industrial average increased on Monday.The Blue-chip stock index increased 194.55 points which is 0.6%. 
The S&P 500 increased by 0.2% which is now at 3,977.53. The Nasdaq composite decreased by 0.5% which is now at 11,768.84.The first republic increased by 11.8%. 
PacWest increased by 3.4%. 
Deutsche Bank also rebounded by 4.7%. Technology shares decreased as interest rates increased. Alphabet decreased by 2.8% while meta decreased by 1.5%. The Dow Jones industry increased 194.55 points on Monday which is 0.6%.
S&P 500 increased by 0.2% which is 3,977.53. 
The Nasdaq composite finished less than 0.5%, at 11,768.84.
Food stocks end higher. Darden is at its highest since Jan 2022. Hershey and Mondelez are at an all-time high.
Regeron pharma is at its peak since 1991
KeyCorp increased nearly 5% after the Citi upgrade. Coinbase global shares decreased by 10%. Roku media platform stocks increased more than 4%. 
Marqueta's shares in the payment company increased by 10%.
Shares of Disney increased by 1%. Pinterest increased by 3.3%.
"Advertisers tell us Pinterest is taking bolder steps and moving more rapidly under its new CEO, Bill Ready, which gives us more confidence in the likelihood of execution overall," Walmsley said.
Natural gas contacts in April decreased to as low as $2.101 per million BTUs. So far in march natural gas decreased by 23%. It's at its worst since 1990.
Stocks open higher from the start of the week. The Dow Jones industrial average increased by 252 points which are 0.78%. S&P 500 increased by 0.61% and the Nasdaq composite increased by 0.42%.
- Published By Team Nation Press News