U.S. DOJ To Seize $465 Million Of Robinhood Shares In FTX Case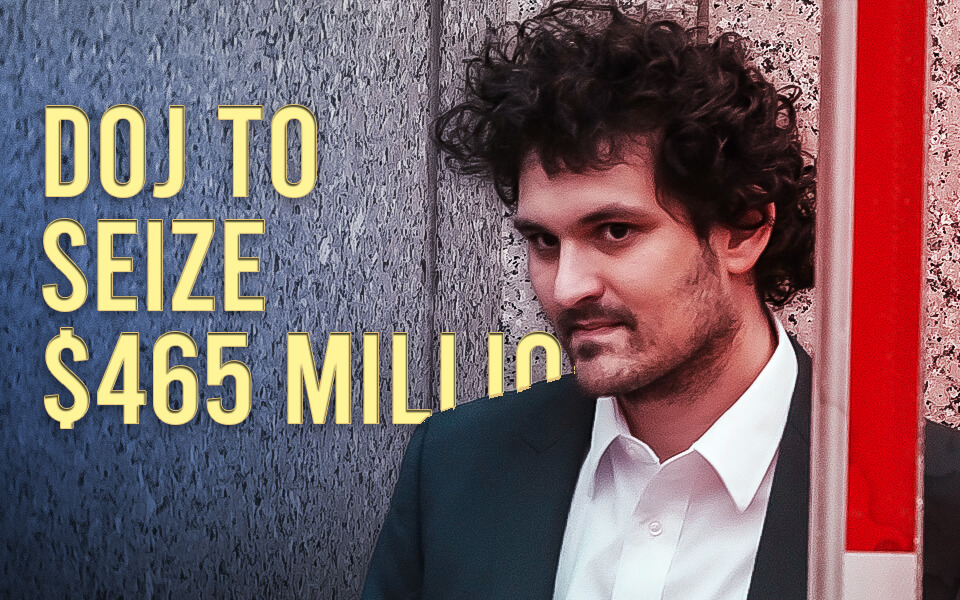 Since the time Sam Bankman-Fried, FTX's former co-founder, came into the hype, the puzzle keeps solving, and now many other companies are dragged into this fraud. In addition, Bankman-Fried is accused of monetarily ditching their customers and investors due to which the FTX is facing bankruptcy charges.
Thus, U.S. prosecutors are now behind Robinhood Markets Inc., trying to seize the shares; since the company is tied up with FTX, a U.S. attorney told a judge this Wednesday. Shockingly, Robinhood's 56 Million shares worth $465 million were the assets of a bankrupt firm, U.S. Attorney Seth Shapiro gives this statement to the U.S. Bankruptcy Judge John Forsey, who is designated to oversee the FTX case.
Bankman-Fried purchased 7.42% of Robinhood stock through Emergent Fidelity Technologies Ltd. using funds borrowed from Alameda Research. The court has proven it by showing an affidavit he filed in December in an Antigua court. Bankman-Fried said he owned 30% of Emergent & Gray Wang, and another former FTX executive owns the remaining 10%. To the surprise, Wang has pleaded guilty to fraud charges from the FTX collapse and is now cooperating with the prosecutors.
Prosecutors are making a solid case against the unethical activity performed by FTX; hence they have seized accounts of an FTX-Bahamas-based business named FTX Digital Markets. Court records show the accounts at Silvergate Bank and Farmington State Bank, crafted under a new name Moonstone Bank and associated with the activity, resulted in holding $143 million.
All these companies and banks keep blaming each other because they are connected with each other, and the Bahamas is an outer party. Still, they also tried to take advantage of an open opportunity. However, Bankman-Fried, from the very start, is standing on one point that he is not liable for a criminal record.
Shapiro said that stock trading app tussle could work out in a forfeiture proceeding. The bankrupt crypto firms BlockFi, FTX, and liquidators in Antigua have all claimed Robinhood stocks along with the Bankman-Fried. Prosecutors also accused him of being a part of this years-long fraud of epic proportions. He had ditched his cost investors, customers, and investors and took customer's deposits to support his dirty game with the Alameda Research hedge fund.
According to the statements, Dorsey stated to James Bromley, an attorney of FTX, that whatever shares are seized is out of control of the FTX hands. He added; the litigation on Robinhood shares is an open question about who owned them. The culprit is still missing.
Yesterday, when the Robinhood stock closed at $8.36 per share, it had the full participation of bankrupt firms BlockFi Inc and Liquidators of Emergent. BlockFi, Emergent, Alameda, Robinhood, and FTX are all fraud-related.
In a bid, BlockFi is suing Emergent to seize the Robinhood stock, which Alameda pledged. This happened due to a guaranteed repayment of the loan made by BlockFi. To our surprise, it has just been two days of pledge, and now Alameda has filed for bankruptcy along with FTX.
- Published By Team Nation Press News