Markets fully price in quarter-point interest rate hike in february as inflation slows.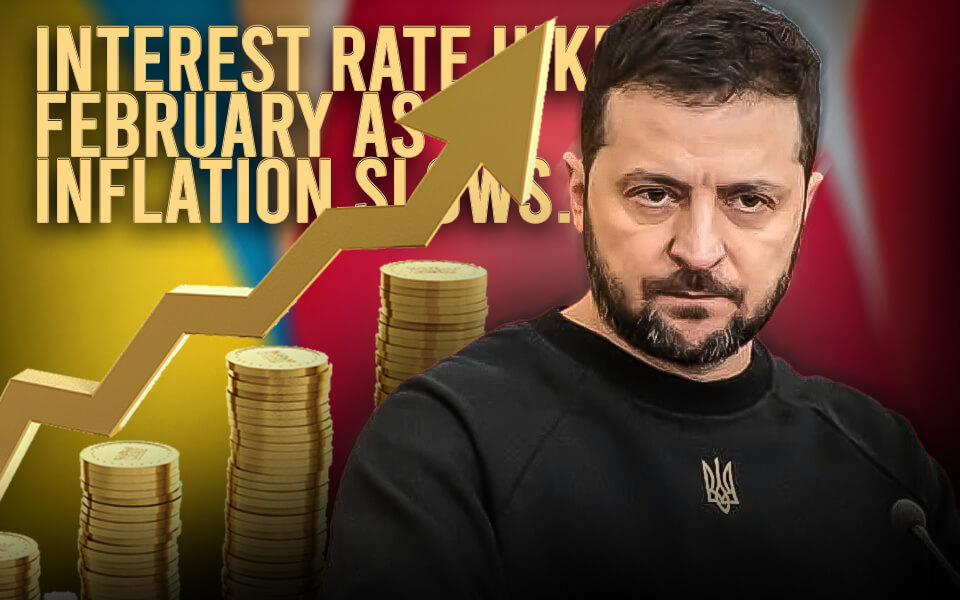 Markets are sure that next month the federal reserve will decrease its pace in the increase of interest rates.
On Wednesday morning, the pricing had a 94.3% probability of a 0.25% hike at the central bank. If this continues, the benchmark targeted range would be 4.5%-4.75% 
The probability changed a bit last week. Economic data Wednesday helped solidify this fact, after a succession of four aggressive hikes, four consecutive three-quarter points increased in 2022.
The producer price index decreased by 0.5% in December, while retail sales were down by 1.1%. Both show that they are reducing inflation and slowing demand of customers.
"We are changing our call for the February FOMC meeting from a 50(basis point) hike to a 25bp hike although we think markets should continue to place some probability on a larger sized hike," Andrew Hollenhorst said.
"Softer PPI will join with slower consumer price and wage inflation to most likely push the Fed towards a 25bp increment," he added.
 Fed president of saint louis James Bullard said it would be better if the policymakers stayed aggressive.
The rate-setting Fed market committee approved a 0.5% point increase in December after the increase of 0.75. 
Bollard asked during a meeting, "Why can't we go, what we think the policy rate should be for the current situation?" he added once we reach there, we can react only to data.
Philadelphia Fed president Patrick Harker said he backs a slowdown.
Traders in the fed fund futures market expect the rates to be pushed up to 4.75% to 5% midsummer by the central bank, then take it low by half a percent by the end of the year.
Fed officials estimated that they see the rate passing 5% this year and not changing after that. There will be no cuts at least till 2024
- Published By Team Nation Press News