Goldman Sachs unveils plan to cut jobs amid global economy fears Goldman follows Wall Street layoff season with a plan to cut jobs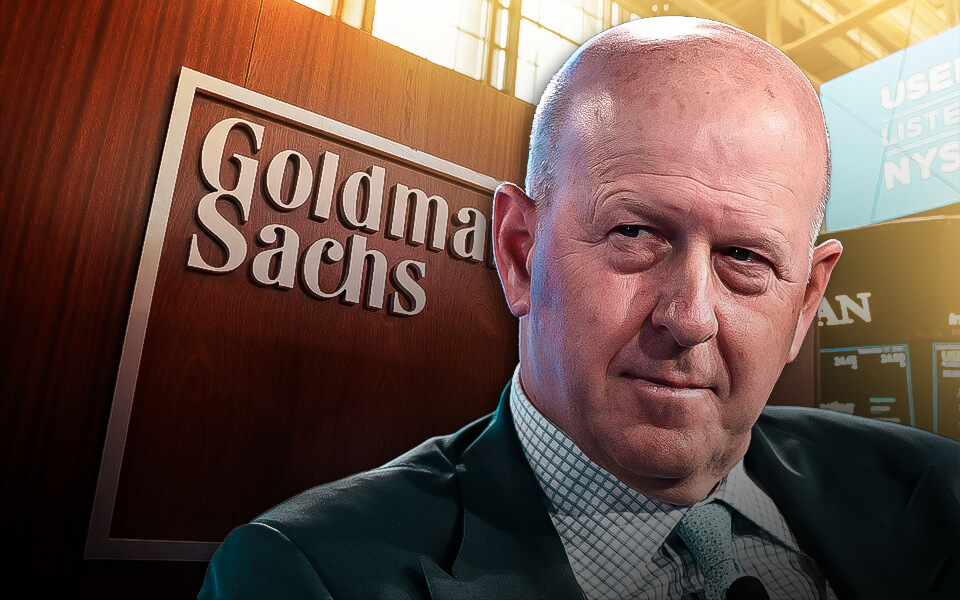 A source familiar with this matter stated that (GS.N) – Goldman Sachs Group Inc plans to cut thousands of its staff members to navigate a way out of this challenging economic situation.
These layoffs are recent indicators that cuts are speeding up at Wall Street, with tumbling trade-offs. Drawing a sharp turn from an epic year in 2021, where bankers booked mega pay hikes, banking investment revenues have fallen this year amid a cutback in share offerings and mergers.
By the end of the third quarter, Goldman Sachs held 49,100 employees, post large numbers that were added to the staff during the pandemic. However, a source said its cumulative team would remain above its headcount before the pandemic. According to the filing, its headcount was 38,300 by 2019-year-end.
The employees who this decision will impact are yet to be discussed. The particulars of this layoff are anticipated to be out by the beginning of 2023.
Another source, well-versed in this situation, said that the bank is contemplating a steep deduction to its yearly bonus pool. However, reports from those closely associated with the matter vary with hikes of 40-50% towards the best performers among the investment bankers.
A banking analyst at Wells Fargo, Mike Mayo, wrote: "GS needs to show that its costs are as variable as its revenues, especially after a year when it provided special rewards to top managers during the boom times."
He added in his note, "Goldman Sachs now needs to show that it can do the same when business is not as good and that they live up to the old Wall St. adage that they 'eat what they kill'."
The firm's stock took a fall by 1.3% in its afternoon trading session, among receding shares of JPM.N- JPMorgan & Chase Co, which fell by 0.6%, and MN.S- Morgan Stanley, which stopped by 1.3%.
In this year alone, Goldman shares have plunged by 10%. But, contrastingly, they have done better than SPXBK- the broader S&P 500 index, which has fallen by 24% throughout this year.
Consumer Banking Endeavors
Cutting down on hundreds of employees is one of the current plans for Goldman's consumer business.
The bank also indicated that it was downsizing its aspirations for Marcus, which was its loss-bearing consumer unit, back in October. Another cue that it's backpedaling its business is Goldman's plan to suspend the origination of unsecured consumer debts, a source reported at the beginning of this week.
David Solomon, the company's Chief Executive Officer who took control in 2018, attempted to diversify Goldman's operations through Marcus. As a management reshuffle plan combining investment banking and trading units, Marcus got positioned within their wealth business in October.
The conventional profit-gainers for Goldman, trading and investment banking segments, made for nearly 65% of Goldman's revenue by the end of its third quarter, as compared to its 59% revenue, acquired in its 2018 third quarter, that was when Solomon took his top position at Goldman.
Semafor stated on Friday that Goldman might cut down approximately 4,000 employees as the bank endeavors to reach its profit targets.
Further, Goldman Sachs refused to make any comments.
A source acquainted with the situation said that the recent developments follow Goldman's 500 employees cut in September after freezing this yearly policy for two years through the pandemic.
In July, the investment bank already alarmed that it may tone down the recruitment process and cut expenses.
International banks, like C.N- Citigroup Inc and MS.N- Morgan Stanley, have also lessened their workforces recently as a result of the Wall Street trade-off boom cracked down due to soaring interest rates, rising tension between China and the United States, terrifying Russia and Ukraine war, and mounting inflation.
- Published By Team Nation Press News