Stocks, bonds and gold fell — there was no safe asset for investors in February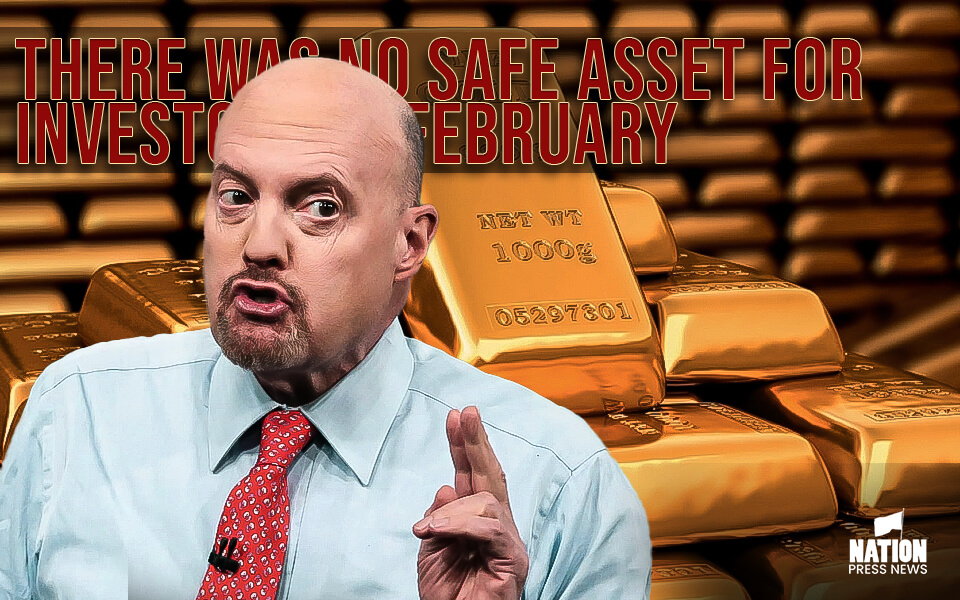 U.S. stocks decreased on Tuesday, this drop was the last fluctuation in February. The treasury yield concluded at 3.928%. Trades in the European market were lower.
The Pan European Euro Stoxx 600 decreased by 0.3% as the inflation in France and Spain increased more than that expected for February.
Goldman Sachs will pivot from its consumer push to focus on company assets and wealth management, this is mentioned by David Solomon.
He even said that the bank was seeking "Strategic alternatives" for the consumer platform.
Goldman Sachs shares decreased by 3.8%. 
The treasury yield is stuck at 4%, the strategists say that this is a level that could give strategists confusion.
"When [yields] rally, the equity market doesn't like that," said Katie Stockton.
The market is very chaotic, the investors have not been feeling safe with any asset.
Markets in the U.S. have decreased before closing on the last day of February.
The Dow Jones industrial averages decreased by 0.7%. 
S&P 500 decreased by 0.3%, and the Nasdaq composite decreased by 0.1%.
Dow Jones decreased 4.19% for the month and went down 1.48% for the year which means all the gains made by Dow Jones for January were given up.
The Nasdaq composite and S&P 500 were in a better situation.
Nasdaq decreased 1.11% and S&P 500 lost 2.61%.
They both are holding on to some gains from January.
When the stocks drop the bonds usually increase they are a hedge to the stock movement.
That is the reason it is said we should have a diversified portfolio of 60% stocks and 40% bonds, but inflation has broken this relationship as well.
Yesterday, the treasury yield hit 3.983%, which is its highest in 3 months.
Bond prices are decreasing, stock prices are also decreasing.
Until inflation is controlled it is not going to be a very great situation for investors, it's going to be very hard for them to win.
Even gold decreased by 5.58% in February.
U.S. home prices in December were up by 5.8% and they were increasing year after year, but they decreased by 7.6% in November.
The high mortgage rates are the reason for the slowing down of price increases.
- Published By Team Nation Press News