With a focus on the economy, the environment, and Ukraine, Yellen will attend the G20 conference in India.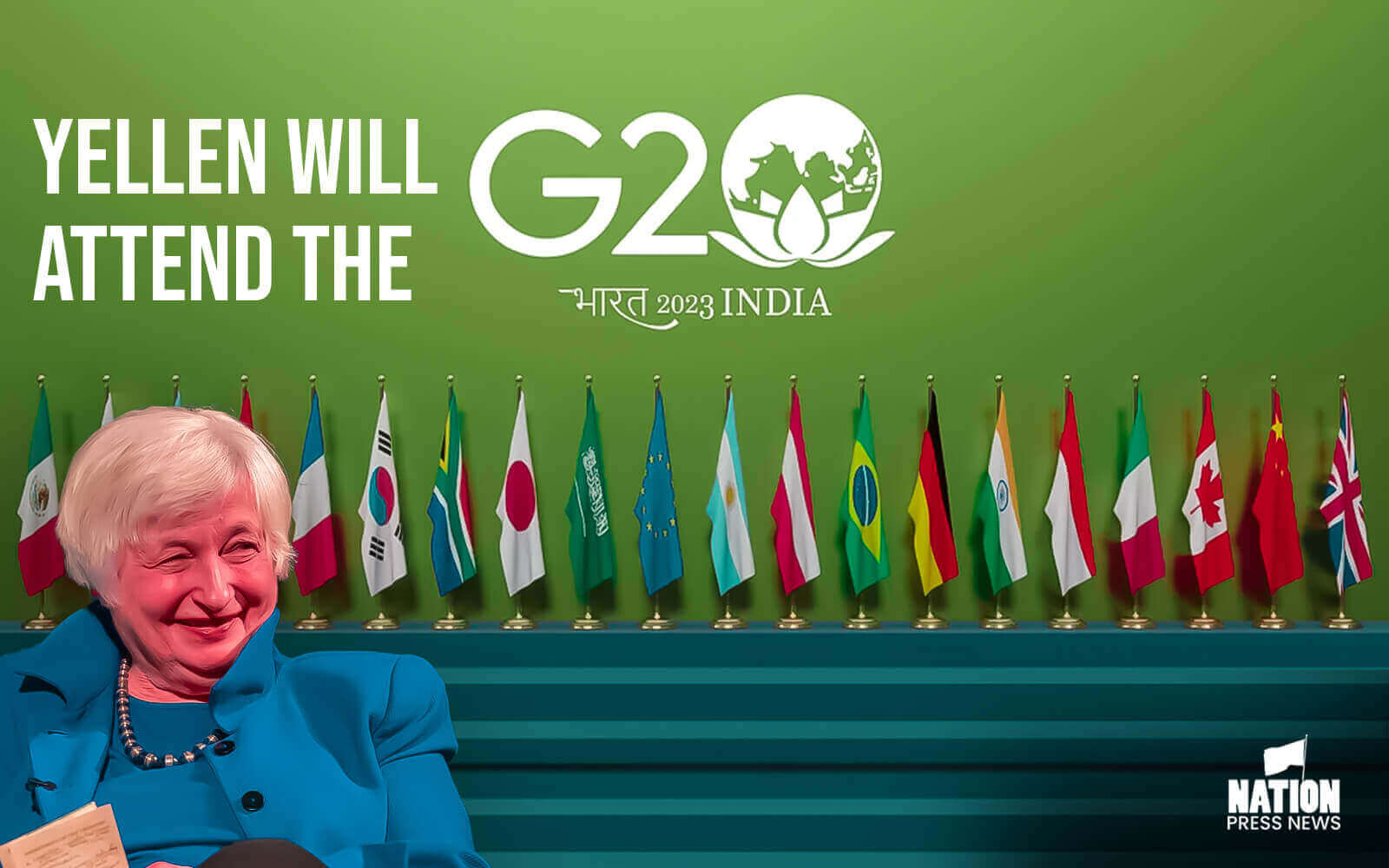 For the G20 summit from September 7 to 10, Janet Yellen, U.S. Treasury Secretary, will travel to New Delhi. It's her fourth visit to India in 10 months, according to the Treasury Department on Thursday.
According to the Treasury, Yellen plans to focus on accelerating efforts on debt restructurings, the formation of multilateral development banks, and increasing resources for the International Monetary Fund trust fund at the summit in order to boost low- and middle-income nations and enhance the global economy.
According to the statement, she will "continue to build momentum" in her efforts to change the World Bank and other multilateral lenders in order to increase funding capacity to support developing countries' transitions to sustainable energy sources and combat pandemics, fragility, and war.
With the balance sheet reforms now in place or being discussed, the Treasury predicts that the lenders will be able to access $200 billion in new borrowing over the next ten years.
According to the Treasury, Yellen will also mobilize America's G20 allies to sustain financial assistance for Ukraine and impose higher sanctions on Moscow as a result of its ongoing conflict in that country. In response to limits on Ukrainian grain exports, this includes backing the G7-led price cap on Russian oil exports as well as initiatives to increase global food security.
The Treasury also announced that Yellen will endeavor to strengthen bilateral ties between the United States and India. Yellen first touted India as a top "friend-shoring" location and a viable alternative to China in her remarks from last November. The Treasury's statement did not mention specific bilateral meetings.
In order to improve tense relations between the United States and China, Yellen met with the then-governor of the People's Bank of China, Yi Gang, on the sidelines of the G20 Summit in Indonesia last year. This was the first of several face-to-face meetings she would have in the following months with senior Chinese officials, which would culminate in her trip to Beijing in July.
- Published By Team Nation Press News