Israel's Latest Troops Enter Gaza Hospital, US Frustration Builds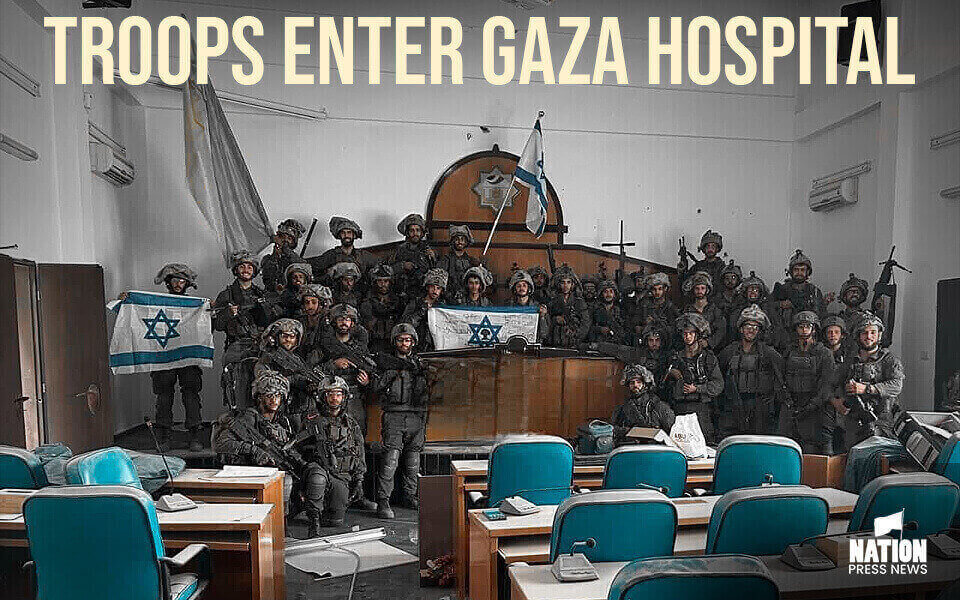 Israeli troops invaded Gaza's Shifa hospital compound as part of a "precise and targeted operation" against Hamas that risks inflaming international outrage if additional civilians are killed.
The Israeli military has stated that it is transferring food and medical supplies into the facility, which houses hundreds of patients, medical professionals, and displaced people. Earlier, the military stated that it had "reminded the relevant authorities in Gaza that all military activities within the hospital must cease within 12 hours." Regrettably, it did not.
The United States stated on Tuesday that it had evidence verifying Israel's claim that Hamas, a terrorist organization designated by the United States and the European Union, utilizes hospitals, notably Shifa, to conceal and support its operations. At the same time, the Biden administration is becoming increasingly frustrated with Israel's handling of the crisis.
According to the Israeli military, it is sending incubators, infant food, and other medical supplies inside Shifa Hospital, where it is now conducting an operation.
Medical personnel and Arabic-speaking soldiers are also on the ground to guarantee that supplies reach individuals in need, according to a military statement to the press.
After UNWRA reported that its trucks had run out of petrol and the US administration requested that the problem be resolved, Israel's military agreed that the vehicles may be refueled at the Rafah crossing, according to COGAT in a post on social media site X.
According to the Coordination of Government Activities in the Territories, Israel is collaborating with relevant authorities.
According to the Hamas-run Ministry of Health in Gaza, forty people died in Shifa Hospital on November 14, before Israel declared it had entered the hospital compound. The UN Office for the Coordination of Humanitarian Affairs did not provide the causes of death in its flash update.
According to the UN, just one hospital in northern Gaza is still operating at a minimal level, after the World Health Organization warned that mandating the evacuation of medical institutions in the north might be a "death sentence" for some patients because there is nowhere for them to be taken.
According to National Security Council spokesperson John Kirby, the groups "operate a command and control node" from Shifa and have stashed weapons and used tunnels beneath the hospital to conceal their military operations. The US also believes the militants have held hostages beneath the hospital, he added, without saying where the intelligence came from.
The US believes militants were "prepared to respond to an Israeli military operation" against the site. Officials from the White House have stated that they do not want to witness an aerial bombing or a shootout inside the hospital because they do not want innocent people to be wounded in the crossfire.
- Published By Team Nation Press News