Israel Latest: Biden Discusses 'Urgent' Efforts on Hostages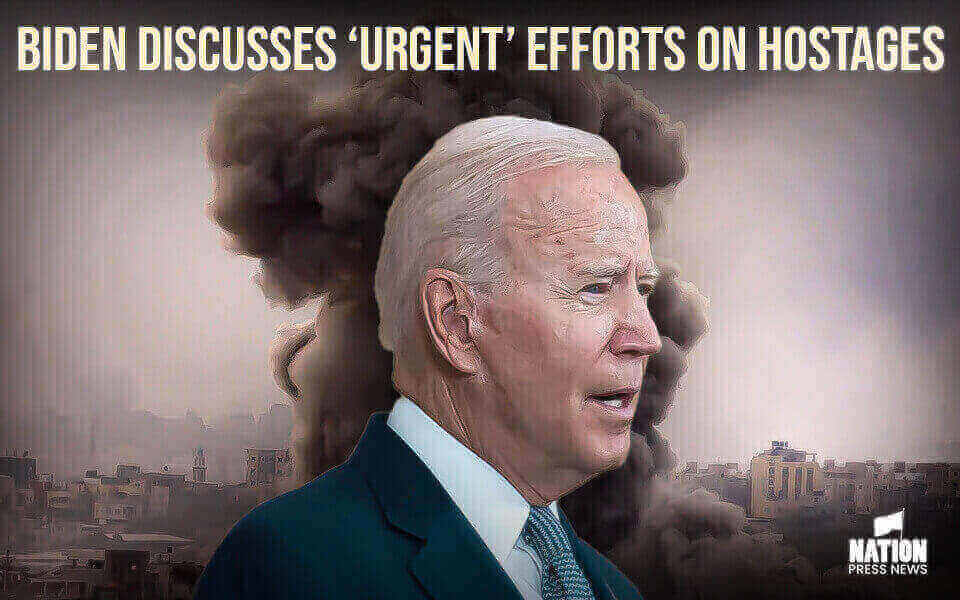 President Joe Biden spoke with Qatar's ruler about "the urgent ongoing efforts to secure additional releases." Israeli Prime Minister Benjamin Netanyahu stated that a deal "could" be in the works. Israeli President Isaac Herzog was cautious.
The Israeli military continued its offensive against Hamas in Gaza, including ground engagements in a northern refugee camp. Six civilians were injured on Israel's northern border after anti-tank missiles were fired from Lebanon by the militant group Hezbollah. Israel retaliated with fighter jets.
According to the UN, Israeli ground attacks and shelling have risen around hospitals, with some being directly damaged. Israel, which accuses Hamas of exploiting the hospitals as command centers, said anyone who wanted to leave could do so safely. The United States and the European Union have branded Hamas as a terrorist organization.
According to Defense Secretary Lloyd Austin, the US bombed a training facility and a safe house in eastern Syria in its most recent airstrikes on Iran-linked targets since the Israel-Hamas conflict began. According to the Pentagon, there have been at least 41 strikes on American military troops in Iraq and Syria since Oct. 17.
President Joe Biden met with Qatari Emir Tamim Bin Hamad Al-Thani to discuss "the urgent ongoing efforts to secure additional releases."
Vice-President Joe Biden "condemned unequivocally the holding of hostages by Hamas, including many young children, one of whom is a 3-year old American citizen toddler, whose parents were killed by Hamas on October 7th," the White House stated in a statement.
Israeli President Isaac Herzog expressed skepticism regarding a likely release of Hamas hostages, saying "there is nothing substantial on the table right now," though "we are using all tools possible" to achieve it. According to US National Security Advisor Jake Sullivan, what is at risk in the negotiations is "the recovery of a significant number" of hostages, with Qatar acting as a conduit to Hamas. He described the discussions as "delicate" and "high stakes." They both appeared on CBS's Face the Nation.
As terrifying stories of the hospital being attacked repeatedly surface, we assume our contacts have joined the tens of thousands of displaced individuals who sought refuge on the hospital grounds and are fleeing the vicinity," the WHO said in a statement. "There are reports that some people who fled the hospital have been shot at, wounded and even killed."
- Published By Team Nation Press News