Bank of Canada's business and consumer surveys show signs of a weakening economy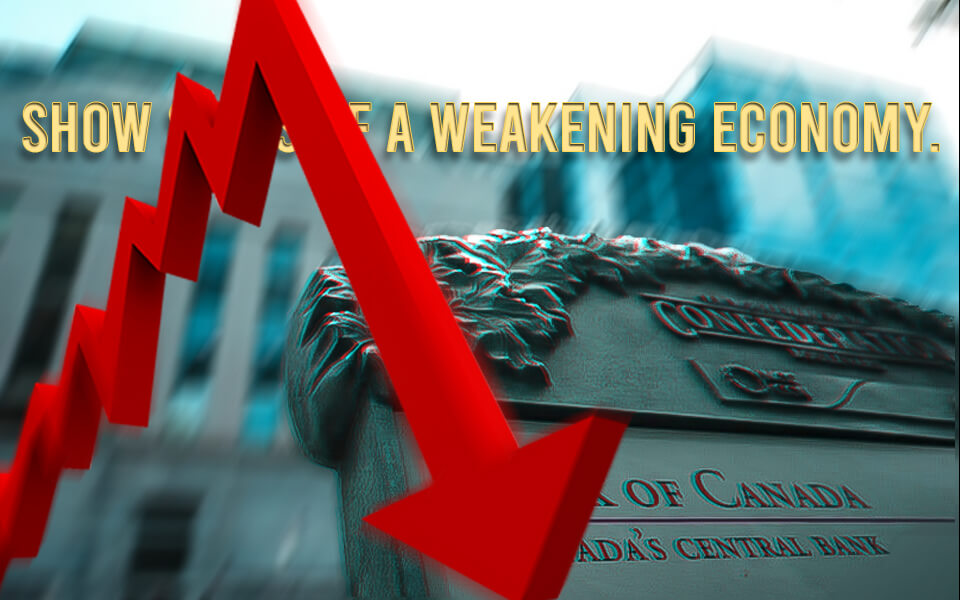 According to the Bank of Canada, businesses anticipate sales to stall as consumers cut back on spending due to elevated inflation and increasing interest rates that eat away at paycheques.
Most businesses and individuals anticipate a recession in the coming 12 months, according to the central bank's fourth-quarter business outlook and consumer expectations surveys, which were issued on Monday.
More businesses are raising concerns about demand and credit as business confidence declines. In the meantime, they claim that supply chain problems, labor shortages, and cost constraints are easing.
With high inflation and rising interest rates, Canadian consumers claim they are reducing their spending while allocating a higher proportion of their budgets to needs.
Nine out of ten people say they have reduced travel, lodging, eating, and entertainment spending.
Nearly six out of ten shoppers say they are cutting back on clothing and footwear compared to groceries.
According to CIBC's managing head of economics Karyne Charbonneau, the surveys "indicate that interest rate rises are acting as expected in dampening consumption."
In reaction to decades-high inflation, the Bank of Canada has aggressively increased interest rates seven times since March. As a result, the current key interest rate is 4.25 percent, the highest since 2008. Even though inflation has decreased recently, it is still much more elevated than the Bank of Canada's goal rate of 2%.
The central bank is anticipated to maintain high interest rates for a while to stifle the economy's growth and inflation further.
Some companies are reducing their investment plans because they anticipate revenues to slow down due to the uncertain economic environment.
According to the business outlook poll, two-thirds of businesses anticipate a recession in the coming year. Nevertheless, despite the anticipated slowdown, half of the employers said they intend to hire more people or fill open positions during that time.
Meanwhile, 72% of consumers anticipate a recession in the coming months.
Despite the general perception that a recession is inevitable, surveys reveal that most consumers and businesses who anticipate one do not believe it will be severe.
That is consistent with the predictions made by many economists for the Canadian economy, who point to a robust labor market as a potential safety net in the event of a crisis.
However, despite a primarily stable job market, excessive inflation has caused real wages for Canadian workers to decline. Moreover, according to the consumer expectations study, most employees do not anticipate their pay to catch up with inflation.
According to the surveys, both firms and consumers anticipate that inflation will continue high in the short term but will eventually decline and approach the central bank's goal rate of 2% in five years.
More than 25% of consumers anticipate deflation in the next five years, with many expecting falling prices as the economy recovers from supply-side shocks.
The percentage of those anticipating a long-term price decline was "surprising," according to Nathan Janzen, the assistant chief economist at RBC.
"I'm not sure why we're so convinced that's the case. Prices are more challenging to decrease than to increase, "he added.
The new information is released before the Bank of Canada's upcoming interest rate decision on January 25.
Despite the Bank of Canada's indication that it was inclined to halt the cycle of rate increases last month, many commercial banks, including RBC, anticipate that the regulator will increase its standard interest rate by a quarter of a share point.
With this evidence, I don't believe that has changed, said Janzen.
He said that the central bank's choice would also be influenced by Statistics Canada's publishing of its consumer price index report for December.
- Published By Team Nation Press News