Stocks making the biggest moves midday: Sunnova Energy, Cal-Maine Foods, Marathon Petroleum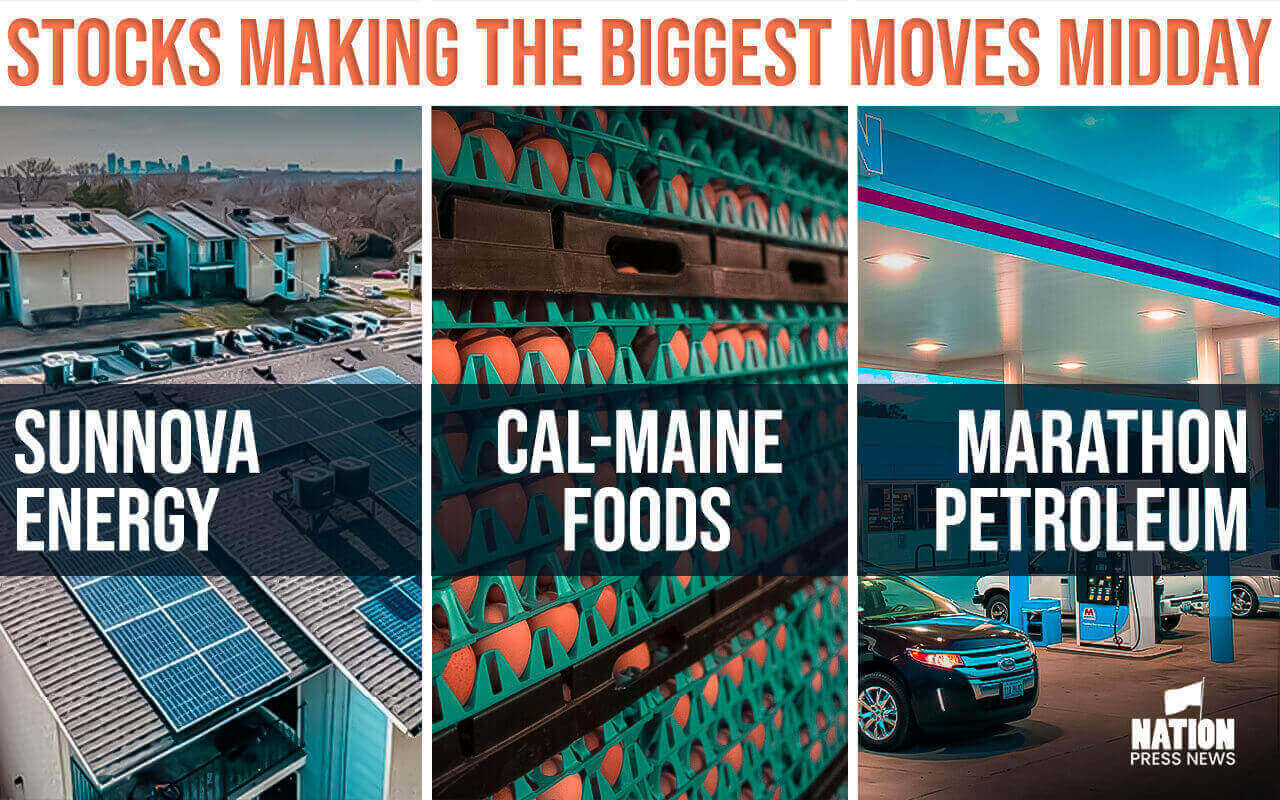 The engineering and construction Fluor Corporation company gained 2.4% after UBS upgraded Fluor shares to buy. After negotiating agreements to execute new contracts, the Wall Street firm is positive on Fluor.
During the noon trade, cruise line stocks climbed as a group. Carnival and Norwegian Cruise Line increased their market share by 2.8% and 3.9%, respectively. Royal Caribbean's stock increased by roughly 3%. These actions followed a precipitous drop in oil prices.
Sunnova Energy and Sunrun gained 2.2% and 1.1%, respectively, after Truist downgraded the solar stocks to hold from buy, citing near-term concerns about rising interest rates.
Foods from California — Shares fell 7.3% after the egg manufacturer issued a disappointing results report, blaming a volatile market situation. The company announced fiscal first-quarter earnings of 2 cents per share, falling short of the FactSet average forecast of 33 cents per share.
Intel — The chipmaker gained 0.7% after announcing that its programmable chip unit will be a stand-alone business, with an IPO likely within the next two to three years.
Diabetes names DexCom and Insulet slumped 3.5% and 3%, respectively, after a study published Tuesday revealed that a class of popular weight loss medications known as GLP-1 may impact the requirement for basal insulin. Insulet also announced on Tuesday that Wayde McMillan will step down as chief financial officer. Energy stocks slumped as a group during lunchtime trading Wednesday as oil prices plummeted more than $3 per barrel. Marathon Petroleum shares fell 3.7%, while Phillips 66 shares fell 4.5%.
- Published By Team Nation Press News