S&P 500 futures are slightly lower as investors watch for debt ceiling updates, inflation data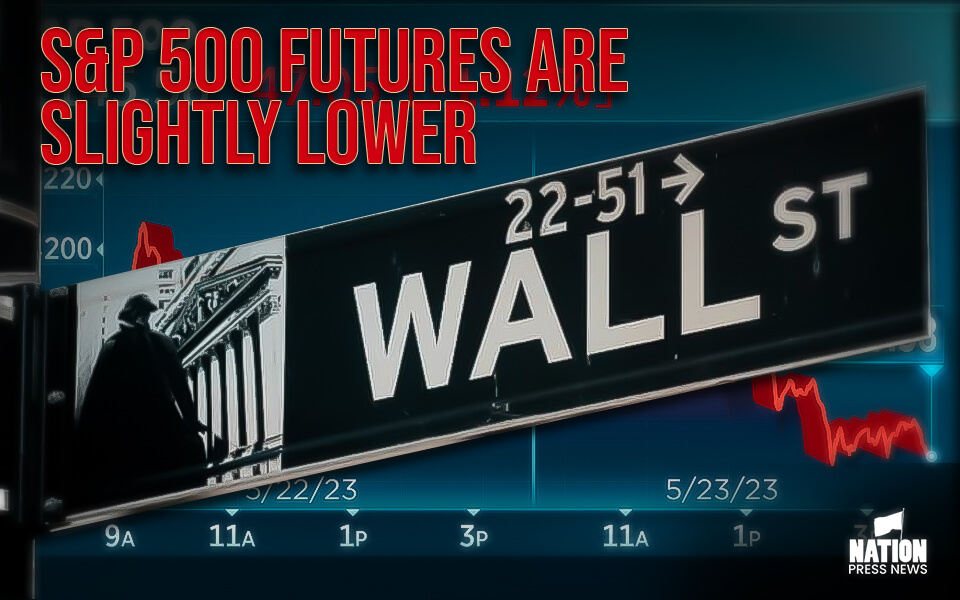 S&P was lower on Thursday night. Futures connected to broad index decreased by 0.1%. Nasdaq 100 futures were little below flat. Futures connected to Dow Jones decreased 48 points which is 0.1%.
Retailer Gap shares increased more than 14% and Marvell technology increased more than 16%.
Ulta Beauty decreased by 8%.
Nasdaq composite increased by 1.7% in Thursday's session. Nvidia shares increased by 24.4%.
S&P 500 increased by 0.9% at the end. Dow decreased by 0.1%. Best Buy shares increased more than 3%.
On a weekly basis, Dow and S&P 500 have seen losses, they both decreased by 2% and 1% respectively. The Nasdaq has increased by 0.3%.
"With the market rejoicing in Nvidia's earnings report and guidance, plus a positive report from main Street's iconic best buy , headlines pointing to a debt ceiling resolution could finally help lift a broader underpinning of the market," Quincy said.
In European stock markets, there has been a positive resurgence early on Friday. The benchmark Stoxx 600 index showed a 0.4% increase at 8:30 a.m. London time. The FTSE 100 in the U.K. climbed 0.4%, while Germany's DAX and France's CAC saw gains of 0.1% and 0.2% respectively.
However, Singapore's manufacturing output experienced a steeper decline in April compared to economists' expectations. Output fell by 6.9% year-on-year, surpassing the 4.4% forecasted by experts. Excluding biomedical manufacturing, the decline was slightly less at 6.1%. Within specific clusters, the transport engineering sector saw a substantial increase of 14.5% in output, while the biomedical manufacturing cluster witnessed the largest decline of 11.1%.
Singapore's manufacturing sector, which accounts for over 20% of the country's economy, contracted by 5.6% in terms of GDP during the first quarter. The trade and industry ministry has projected a further downturn for the sector.
On Thursday, Nvidia's impressive 24.4% rally significantly boosted the VanEck Semiconductor ETF (SMH), resulting in its strongest performance since November 2022. It has demonstrated a notable increase of 13.6% throughout May.
Gap Shares increased by 15%. Costco shares decreased by 0.2%. Ulta beauty decreased by 8%.
After 6 p.m the stocks were a little changed. Futures of Dow, S&P 500 and Nasdaq 100 were seen flat.
- Published By Team Nation Press News