Fed chair may leave door open to higher interest rates in Jackson Hole speech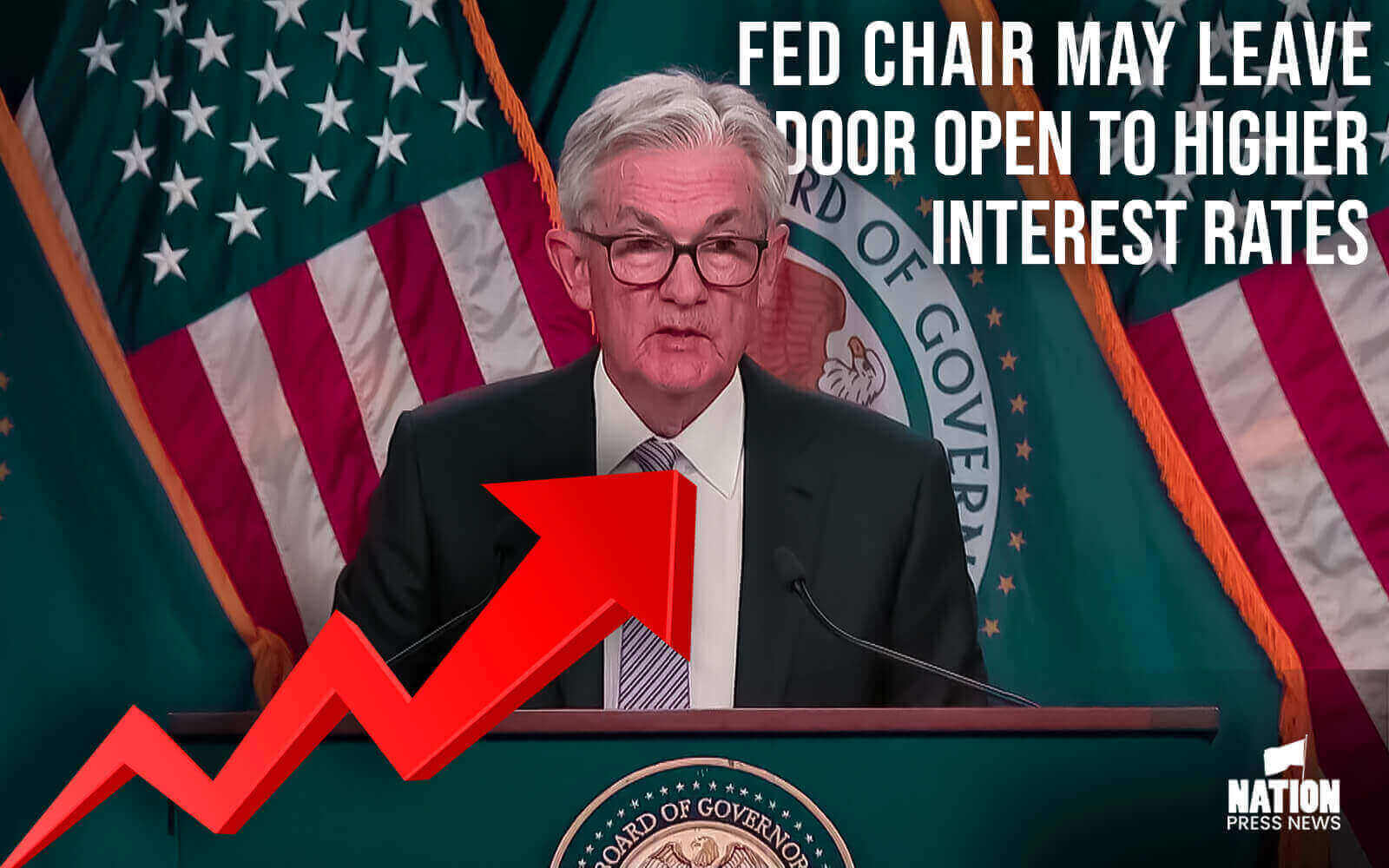 When the world's most powerful central banker, Jerome Powell, delivers a much-anticipated speech to his peers on Friday, investors hoping for confidence that US interest rates have peaked are likely to be disappointed.
Topping the bill at the three-day annual meeting of central bankers, which begins on Thursday in Jackson Hole, Wyoming, the Federal Reserve chair will leave the door open for more hikes in US borrowing prices in the coming months if inflationary pressures persist.
Powell, though, is anticipated to offer a more nuanced address to an audience assembled in the Rocky Mountains resort town after sending markets into a tailspin last year by stating the Fed's intention to reduce inflation.
Share prices fell substantially last year when he scrapped his scheduled speech in favour of a surprise hawkish message, but after boosting US interest rates to their highest level in more than two decades, official borrowing costs are now regarded to be at or near their peak.
Analysts believe Powell has the potential to spook markets who are already concerned about the recent spike in US long-term borrowing costs. The yield – or interest rate – on 10-year US Treasury bonds hit a 16-year high this month as official data revealed faster-than-expected growth.
Ronald Temple, the chief market strategist at the investment firm Lazard, said: "Expect Powell to perform a balancing act of highlighting success to date in reducing headline inflation from 9.1% to 3.2% while also acknowledging it's too early to declare victory.
"I expect Powell to highlight that each meeting is 'live', meaning rates can increase further from here and that the Fed will be data-dependent in its assessments. Given low liquidity levels in August markets, any surprises from Powell could move markets meaningfully."
The annual meeting of central bankers has been hosted at the Jackson Lake Lodge in the Grand Teton National Park since 1981. The European Central Bank's president, Christine Lagarde, will also speak on Friday, while the Bank of England will be represented by one of its deputy governors, Ben Broadbent.
When Powell previously appeared at the Jackson Hole symposium, US inflation was at 8.5% and the Fed's benchmark interest rate was set at 2.25-3%. Interest rates were 5.25% to 5.5% in July, following the most vigorous tightening of policy since Paul Volcker, the Fed chairman, plunged the US economy into a catastrophic recession four decades ago.
Steve Englander, an economist at Standard Chartered bank, said: "We expect him [Powell] to present a modestly hawkish medium-term baseline policy stance, allow for risk that the Fed is done hiking but not shut down the possibility of more tightening, while damping expectations of early cuts."
"Powell may raise the prospect of future pre-emptive strikes to limit inflation surges, arguing that the difficulty in slowing inflation and its disproportionate impact on low-income families justify an asymmetric policy."
Andrew Hunter, the deputy chief US economist at the consultancy Capital Economics, was quoted as saying:
"The continued surge in long-term Treasury yields to their highest level since before the financial crisis, as expectations of an economic reacceleration have mounted, sets a fraught backdrop ahead of Fed chair Jerome Powell's speech at Jackson Hole. But with little evidence that stronger growth will threaten to reignite inflationary pressures, we don't think there is any need for Powell to dust off his hawkish script from last year's event."
Krishna Guha, an analyst at the US investment bank Evercore, mentioned the following:
"The main message will be that the Fed sees progress moderating inflation and rebalancing the labour market but needs both to continue. Expect a balanced assessment with no abrupt hawkishness, but no mission accomplished: the Fed has not come this far to let inflation slip out of its grasp."
- Published By Team Nation Press News